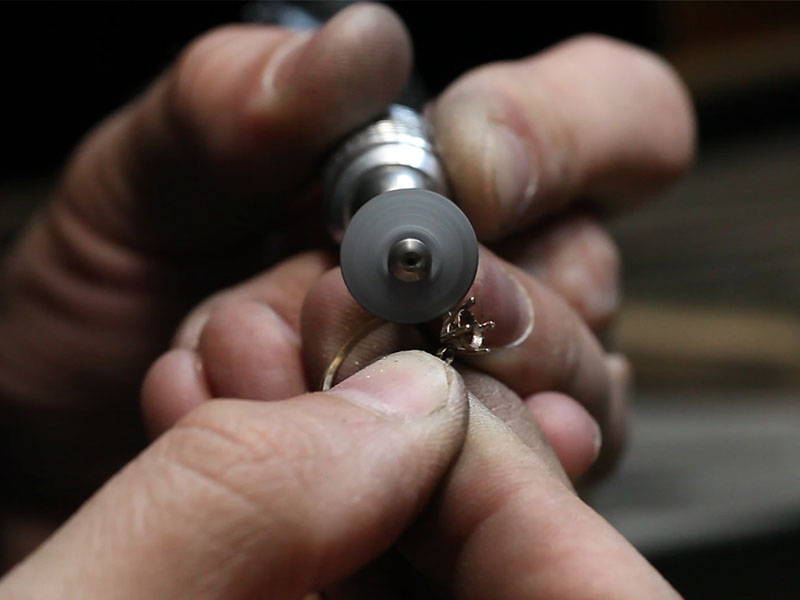 Custom jewelry

Unique story of your family
Custom jewelry is now the most popular and in demand. Uniqueness and personal approach is what is missing in a life filled with goods of large corporations. Getting unique jewellery is not as difficult as it might seem, and in most cases it will cost less than a big brand. In doing so, you will get the best quality through hand work (not factory stamping), as well as the highest quality materials. By choosing custom jewellery, you are creating a unique personalized jewelery for yourself.
Customizable jewelry. How to get for best price
Customizable jewelry can look just the way you want it. There are no rules or restrictions, except for smart engineering solutions that will allow your customized jewellery to live a long life without major repairs.
The process of customizing jewelry is incredibly interesting, it's a unique way to show your creative flair in such a complex undertaking. Sometimes it may seem that unique customized jewelery is something very expensive and inaccessible. Our craftsmen will prove it wrong for
unique customizable jewelery. In addition, for your customized jewelry, you can choose not only the design, but also gemstones, such as you wish.


How unique jewelry custom made
Creating custom made jewelry does not take too much time. Usually, it can take two to three weeks to create a custom made jewelery - from the first letter to us to the finished product. As a rule, the creation of custom made jewelery design begins with a mood board. In order to understand what you want, you need to select a few photos and discuss the design with our jeweler. After the custom design jewellers is approved, we proceed to create a 3D model and select the necessary gems. You decide what size and quality the stone will cost in your designer custom jewelry. Usually the value of the gemstone affects the cost, so we always accompany custom designed jewelery with free support from our gemologists. At our website, you don't overpay for custom made jewelery. You just pay extra for 3D design. Otherwise, the price remains the same as if you were buying a piece from the regular collection. We insist that our custom designed jewelry does not cost extra money.


Personalize jewelry. Engrave your love
There is another way to make your personal jewelry even more unique personalized jewelery. We propose to do this with a commemorative engraving. It can be a memorable date, like a wedding or birthday, or the name of a loved one inscribed on a jewelery personalized order.


Is getting customized jewelry online cheap is real?
Order custom jewelery online is fast, easy, and cheap. Usually it takes much less time than if you go to a conventional store in a shopping center. From the moment our artists receive your approved design to the creation of a 3D model, 2-3 days pass. We also make edits quickly. This is not the case when a make custom jewelry website will take several months or even half a year. Our task is to make customizable jewelry cheap. We believe that custom jewelery maker is a way of creativity and pleasure that everyone can afford. We especially love to create your own pieces for engagement and wedding. We think that special design for such cases is the perfect solution. There are no two similar love stories. Therefore, unique personalized jewelry is right and romantic.


Custom jewelery store online
We are proud to have created one of the best custom jewelery store online. Thanks to our many years of experience, we have gathered the best specialists under one roof. Our jewelers, designers, artists and gemologists create the best unique jewelery designs online at a truly affordable price. Not many jewelry stores that make custom jewelry can offer such a selection of high quality gemstones for cheap personalized jewelery. Trust us and you will see that buying custom jewelry online on One2ThreeJewelry is the best solution.