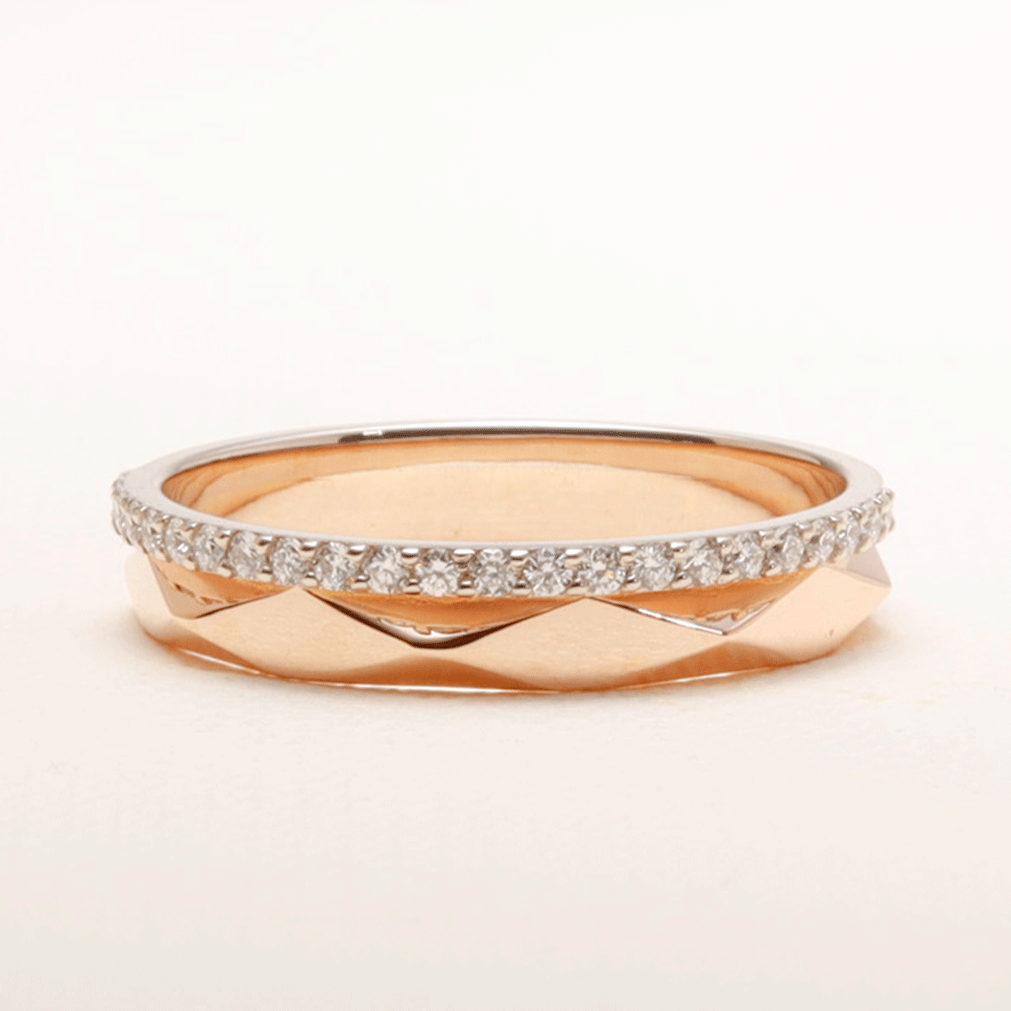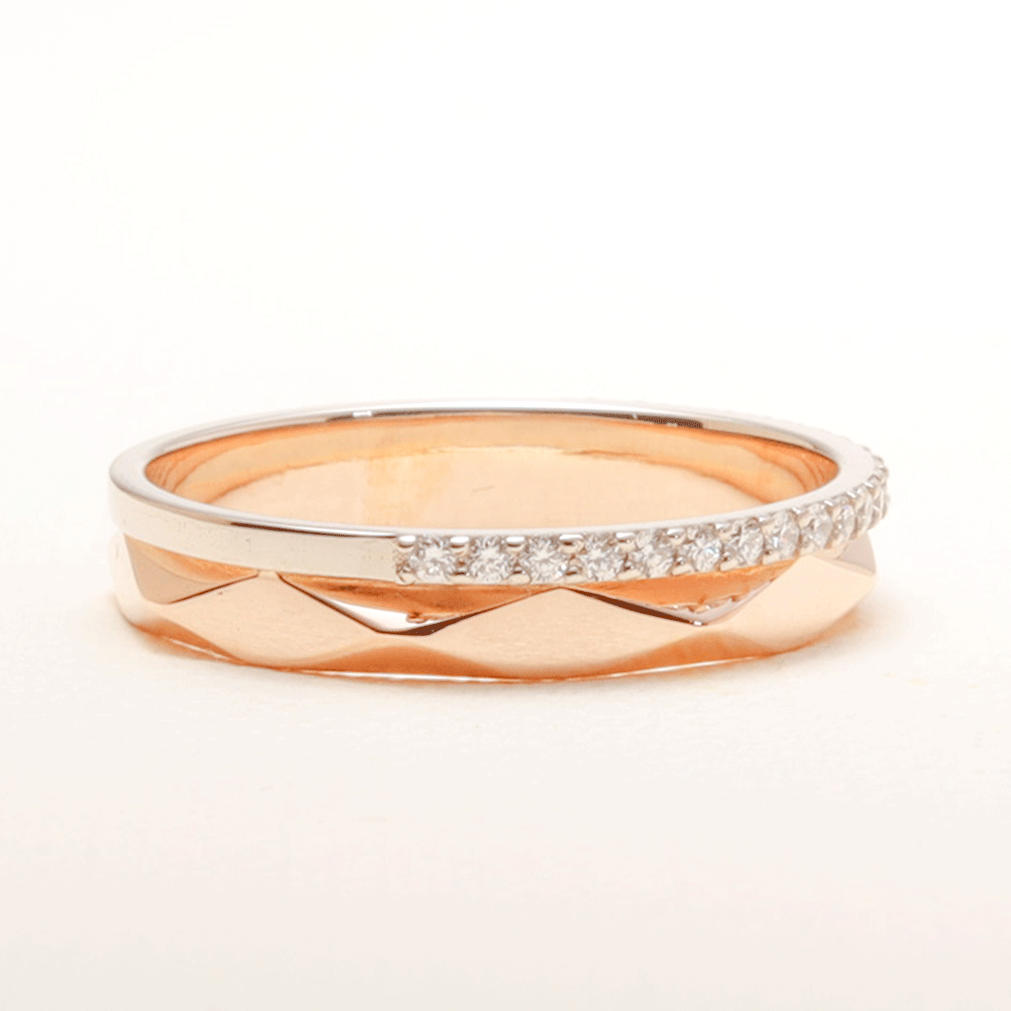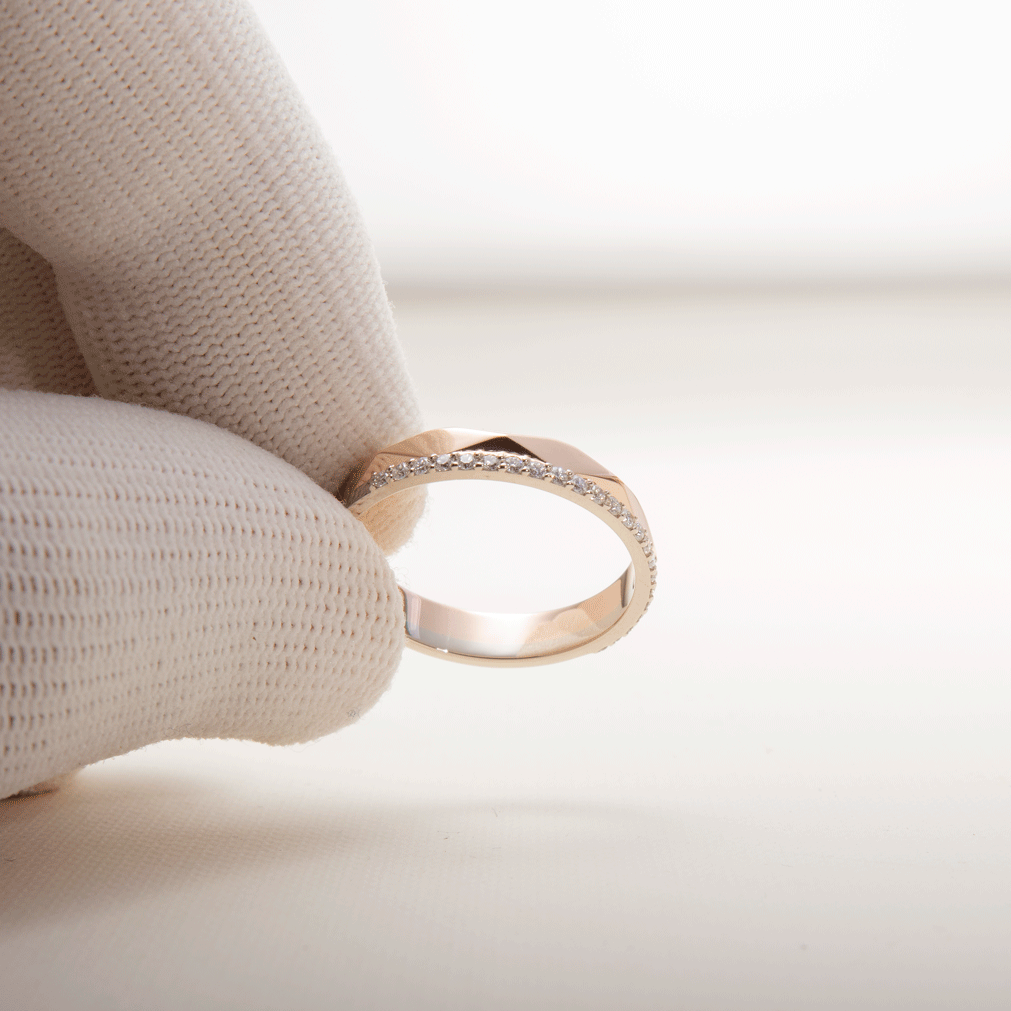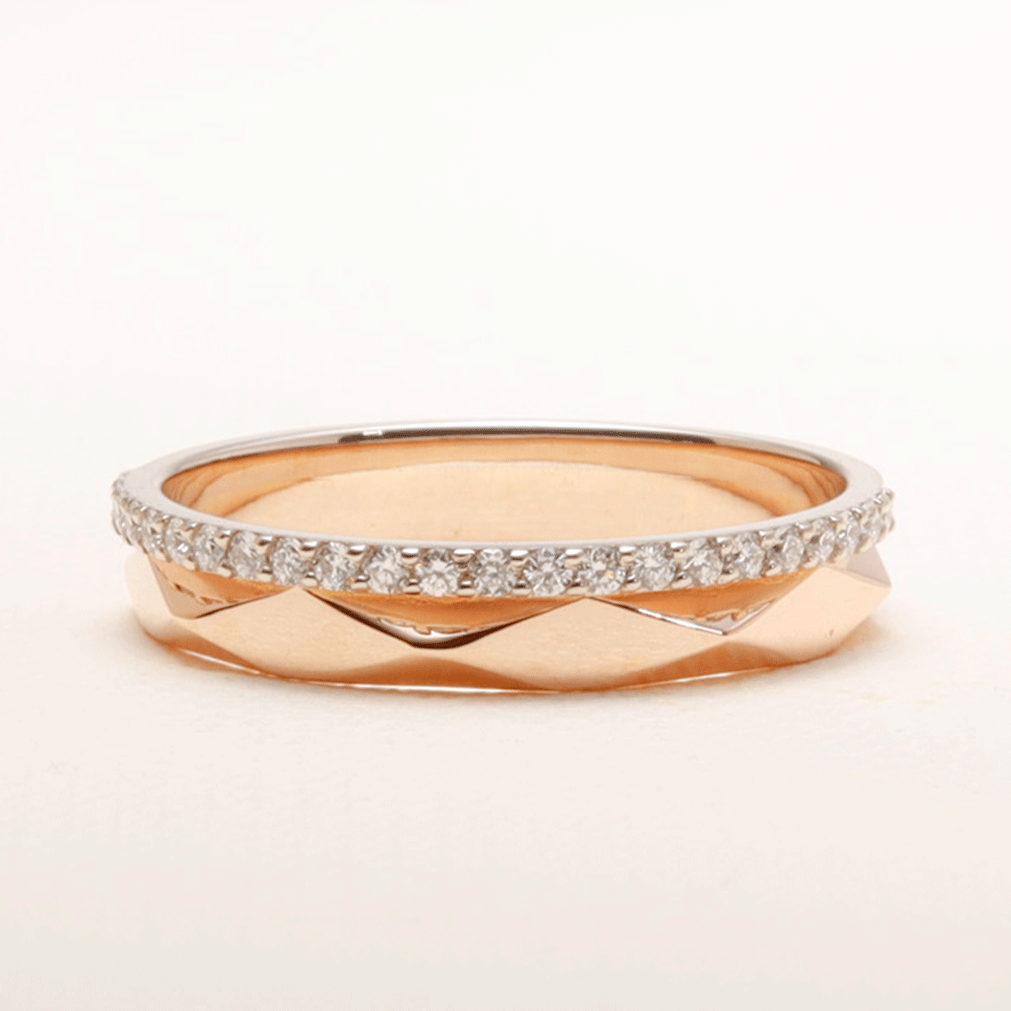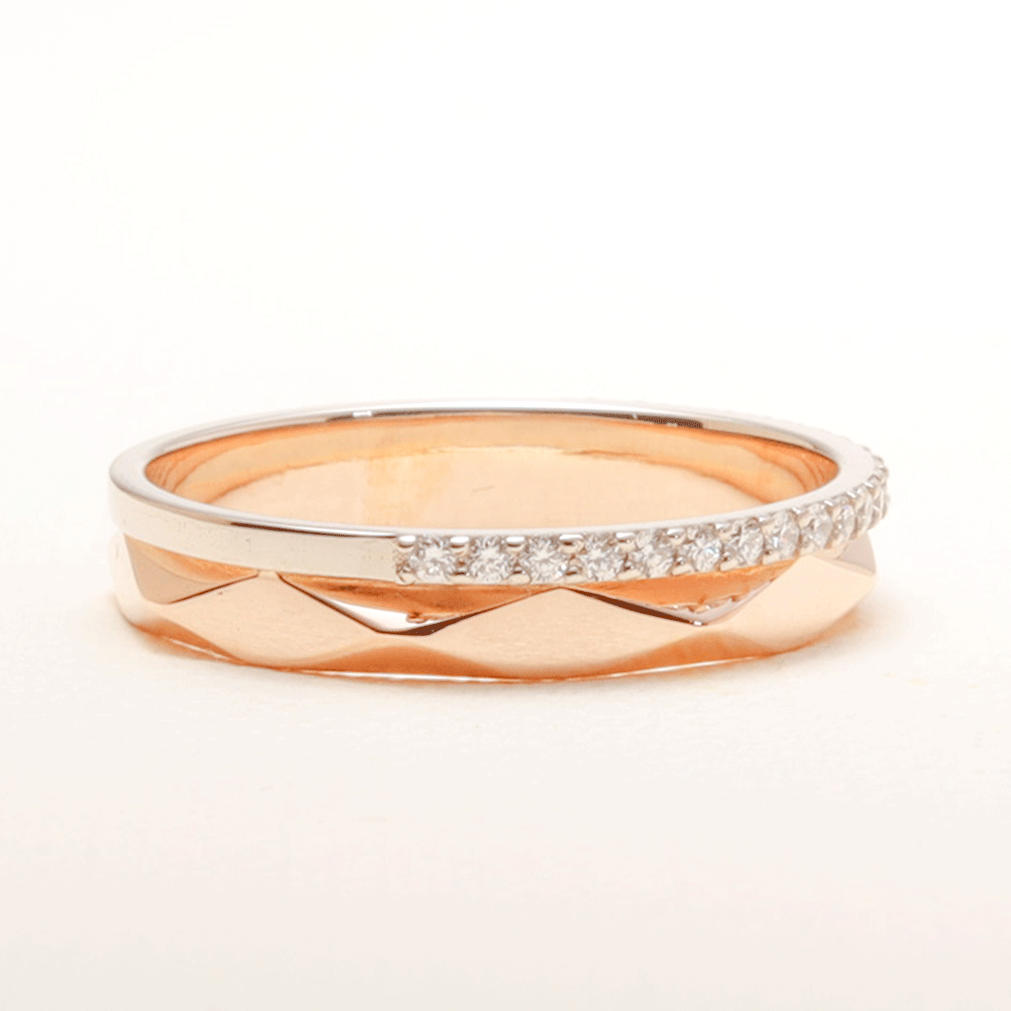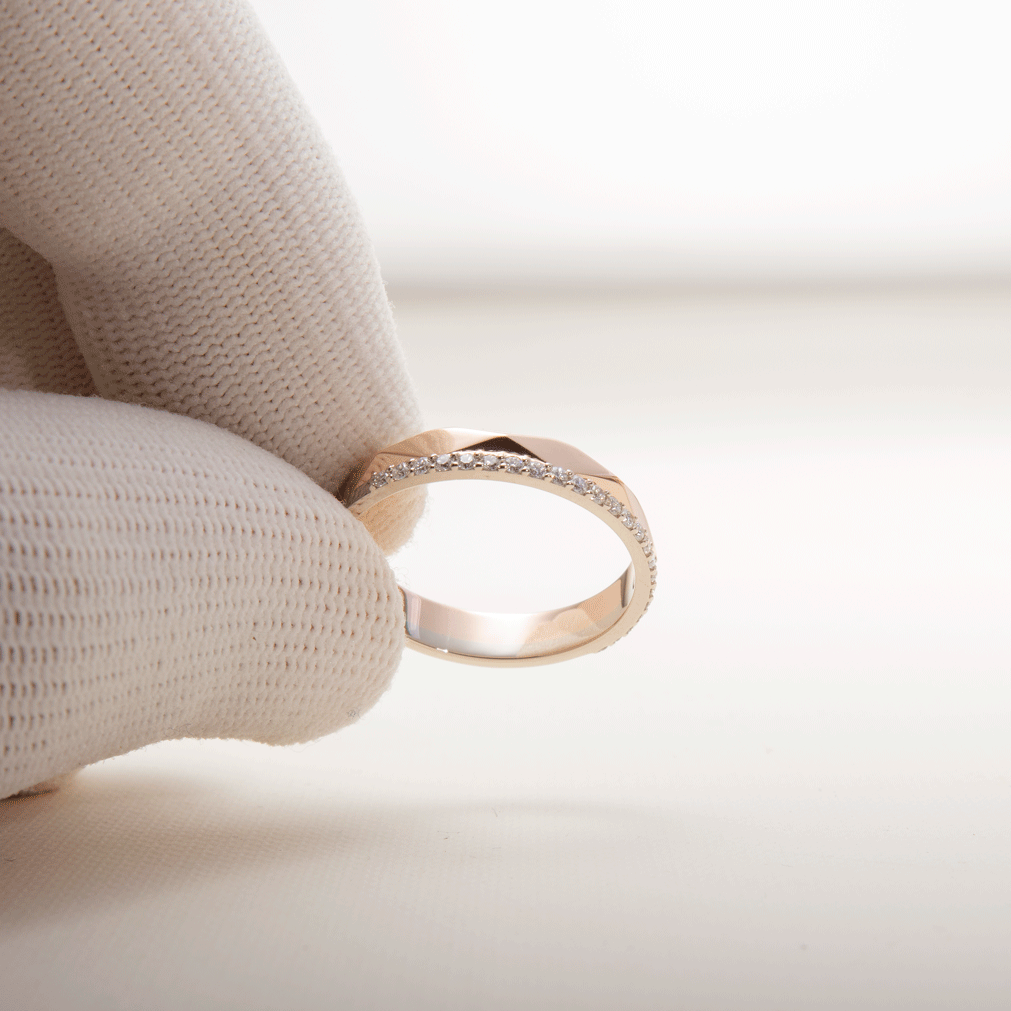 PRODUCT INFORMATION
Details
PRODUCT INFORMATION
14K Gold, Solid  

White (diamond side) + Rose Gold (gold side). Your choice -  White+Yellow, Rose+White, Rose+Yellow, Yellow+White, Yellow+Rose,  

Band thickness: 4 mm 

Weight 2,88 gram 

23 conflict-free diamonds (1,5 mm), total carat weight 0,2 CT, round сut, color/clarity - F/VS1 
Go Custom
Ask for customization of this ring or make a completely new one: one2threejewelry.com/pages/custom-rings.
Feel free to contact: contact@one2threejewelry.com
Materials
14k Solid Gold
14k solid recycled gold. Thise practice contributing to a reduction in the extraction of planet resources. Our objective is to help diminish the negative impacts of dirty gold by reducing the demand for newly mined metals.
Conflict-free diamonds
We use the highest quality lab (HPHT) diamonds - color/clarity - G+/VS+. HPHT stands for high-temperature high pressure. In the laboratories, specialists recreate the conditions under which natural diamonds are created at a depth of 200 km. The HPHT stones show a consistent color because they are grown in a stable zone under conditions identical to those of nature, at a pressure of 60,000 atmospheres. In addition, the stones born with HPHT have high color values - D, E, and F.
RELATED PRODUCTS