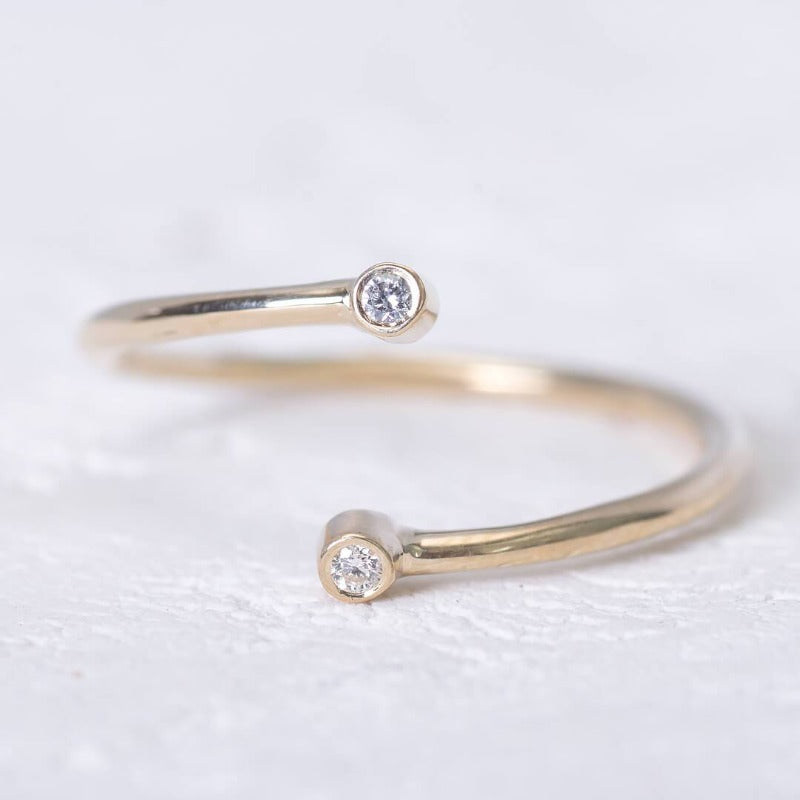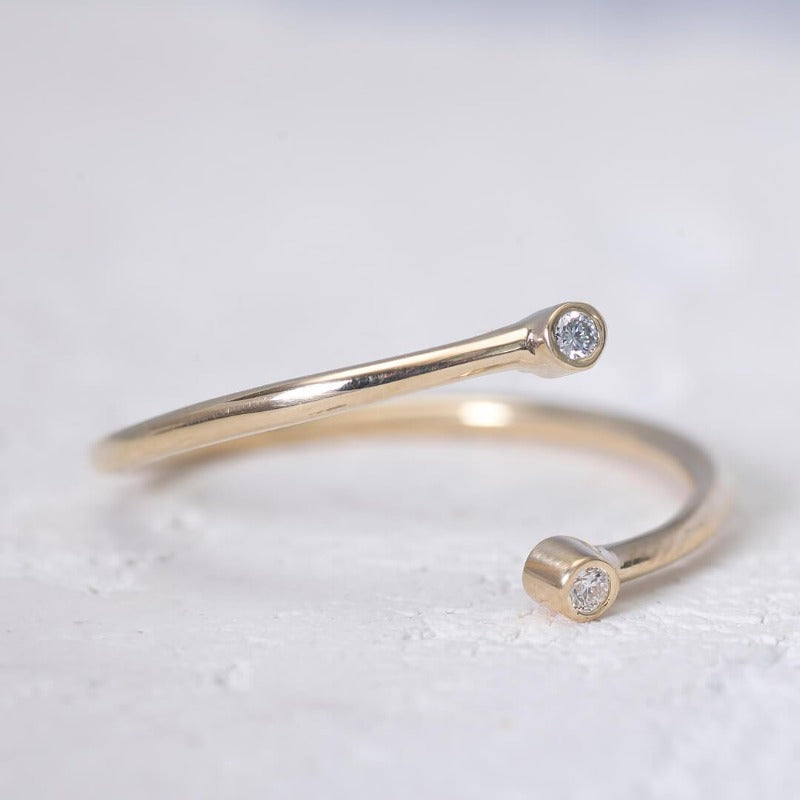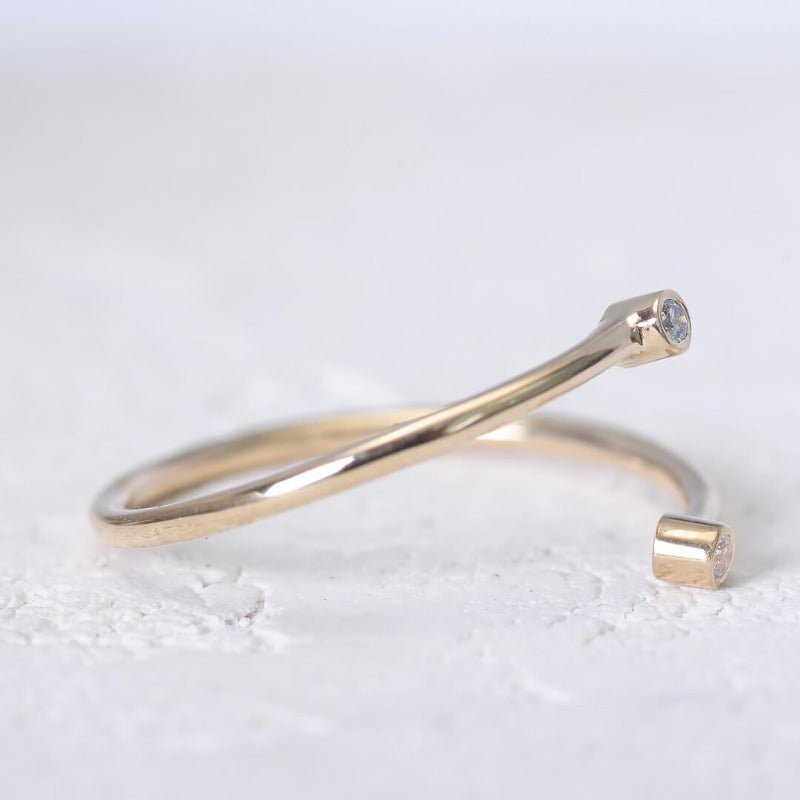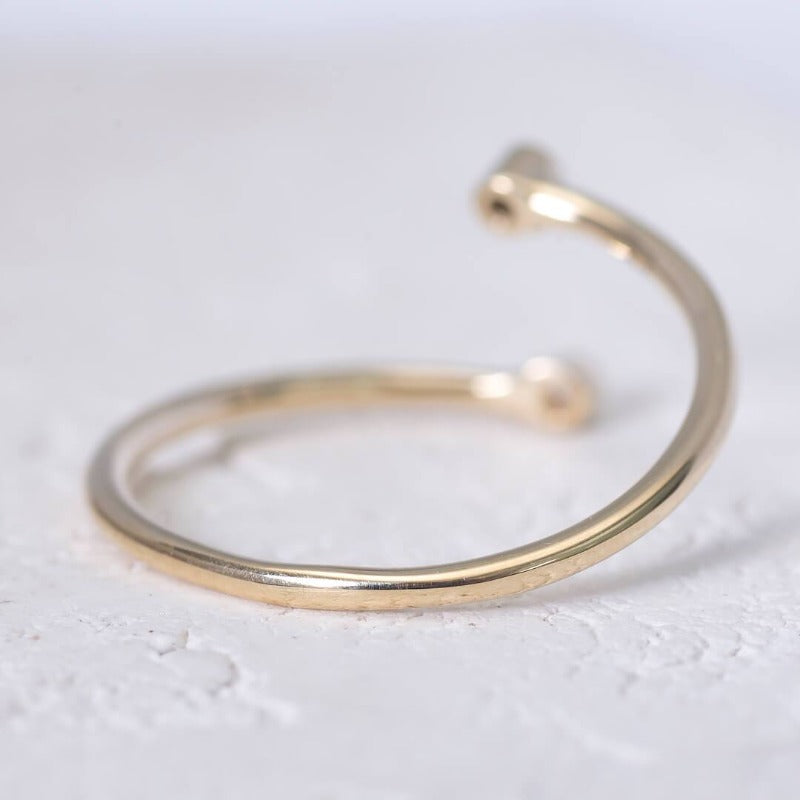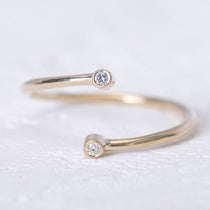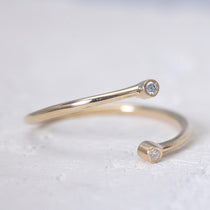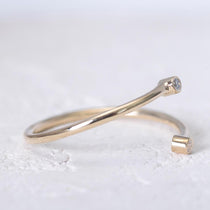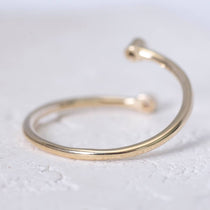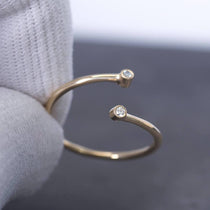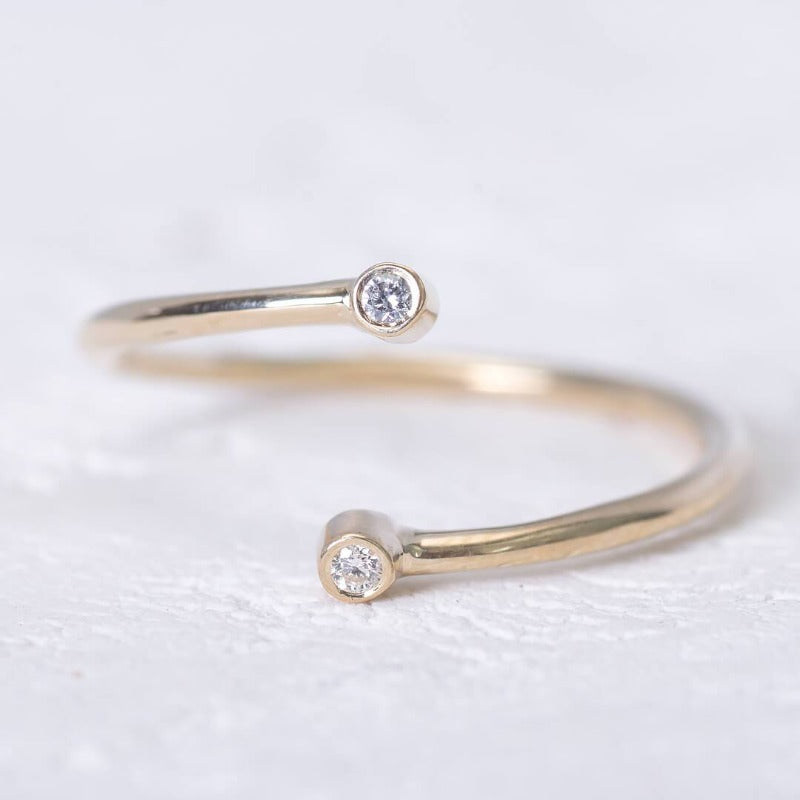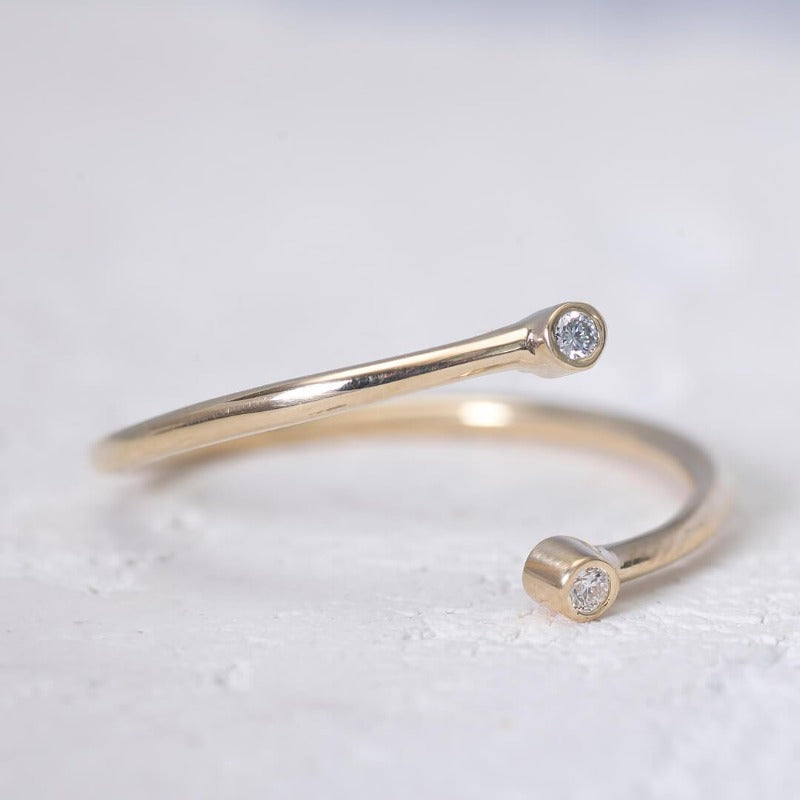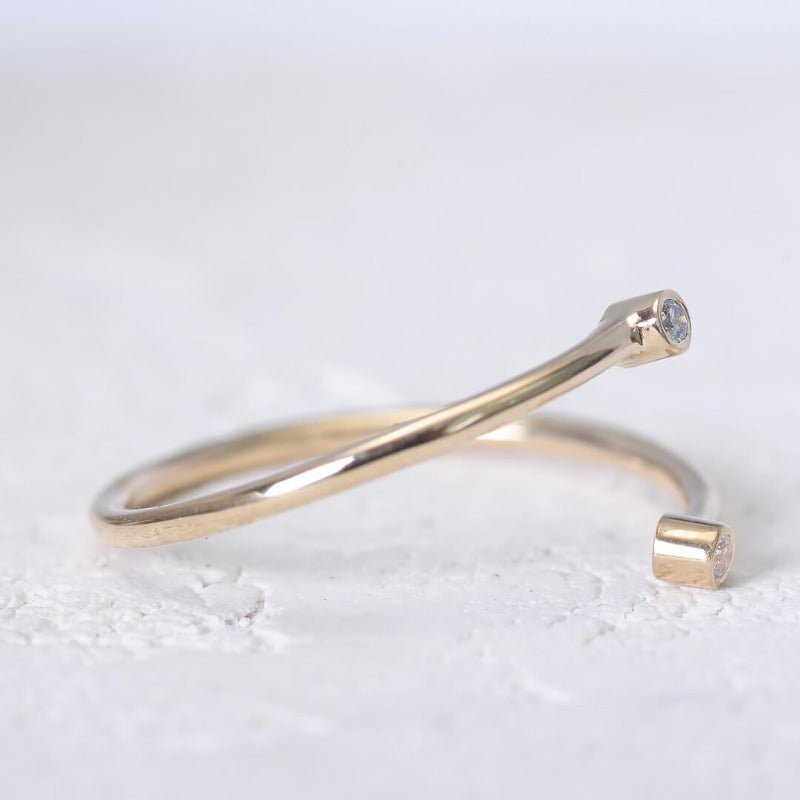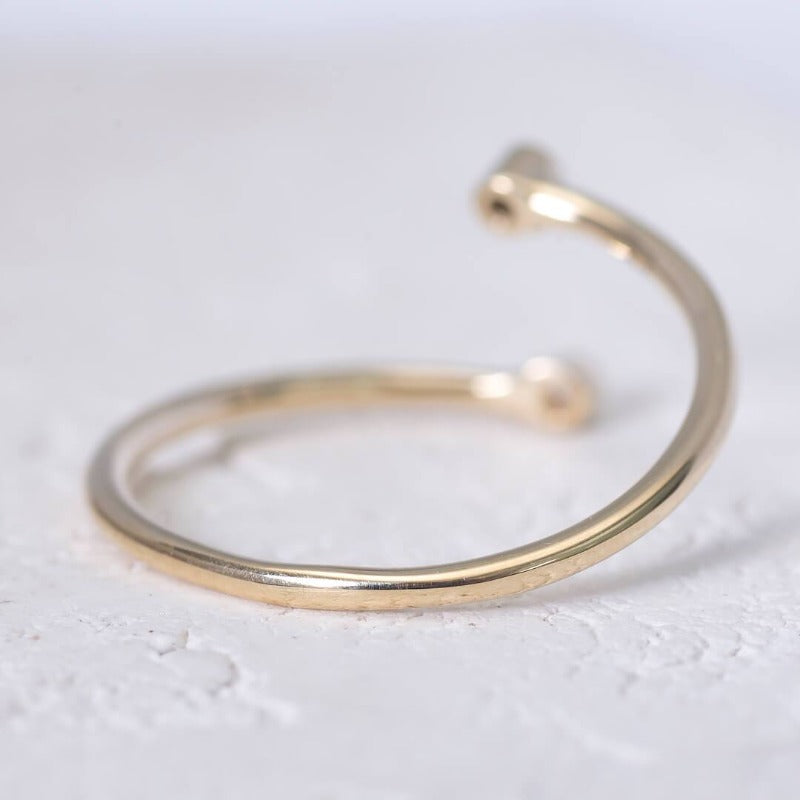 PRODUCT INFORMATION
Details
PRODUCT INFORMATION
14K Gold, Solid  

Yellow Gold (your choice - White or Rose Gold) 

Two Diamonds (conflict free), round cut, color/clarity - F/VS1. Carat weight 0.028

Band thickness: 1 mm
Go Custom
Ask for customization of this ring or make a completely new one: one2threejewelry.com/pages/custom-rings.
Feel free to contact: contact@one2threejewelry.com
Details
Simple dainty gold ring is hand crafted in 14k white gold finished in rhodium plating, set with conflict-free and socially responsible diamonds. Open two diamond original design stack twisted ring will be perfect essential plane jewelry for yoga and all active type motion of young modern women.
Materials
14k Solid Gold
14k solid recycled gold. Thise practice contributing to a reduction in the extraction of planet resources. Our objective is to help diminish the negative impacts of dirty gold by reducing the demand for newly mined metals.
Conflict Free Diamonds
Highest quality conflict free ethical source diamonds. Lab diamonds have high color values - F and perfect clarity - VS+.
RELATED PRODUCTS