Aquamarine Engagement Ring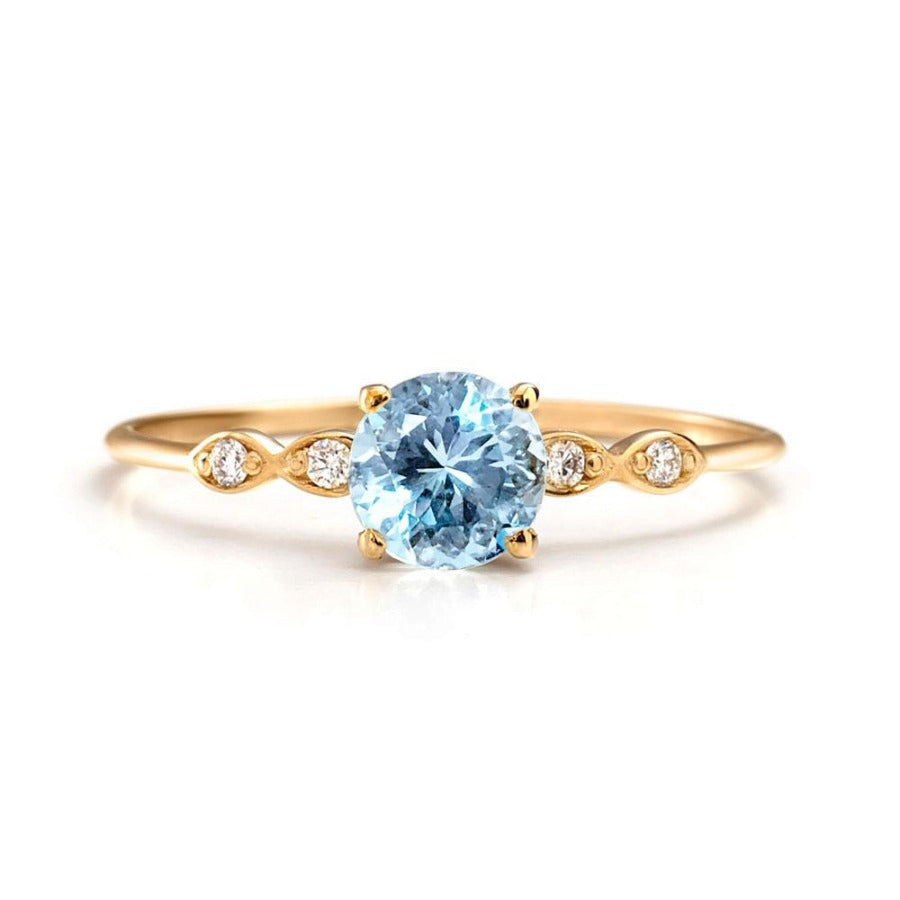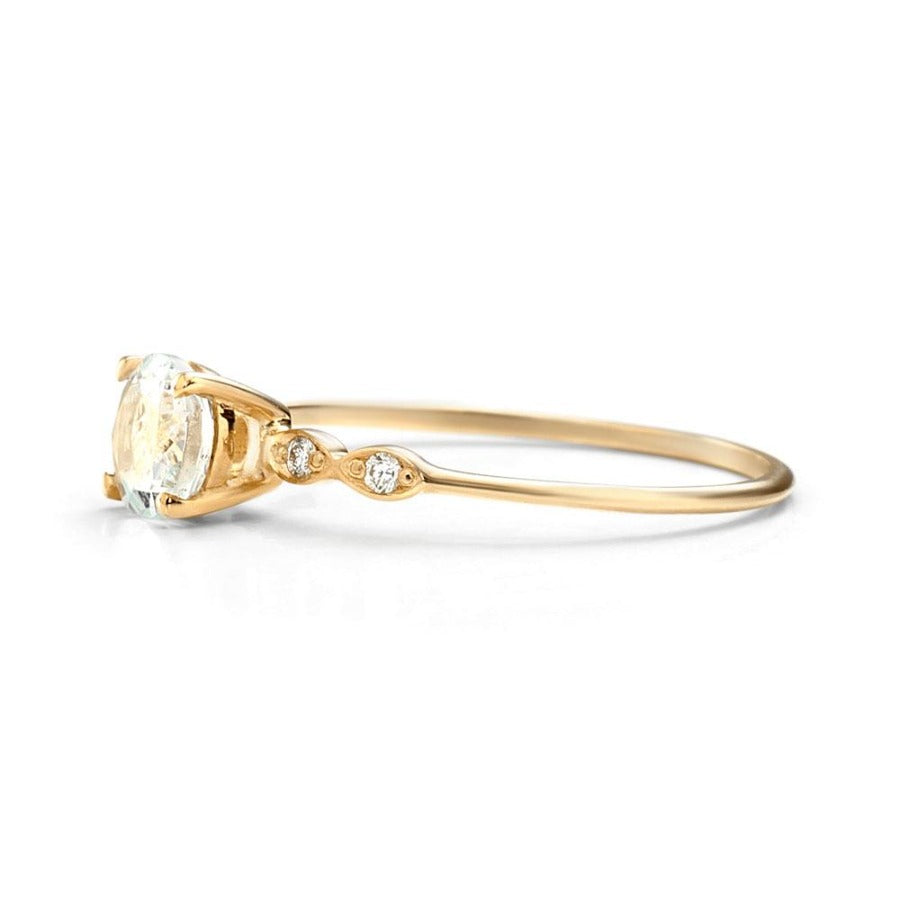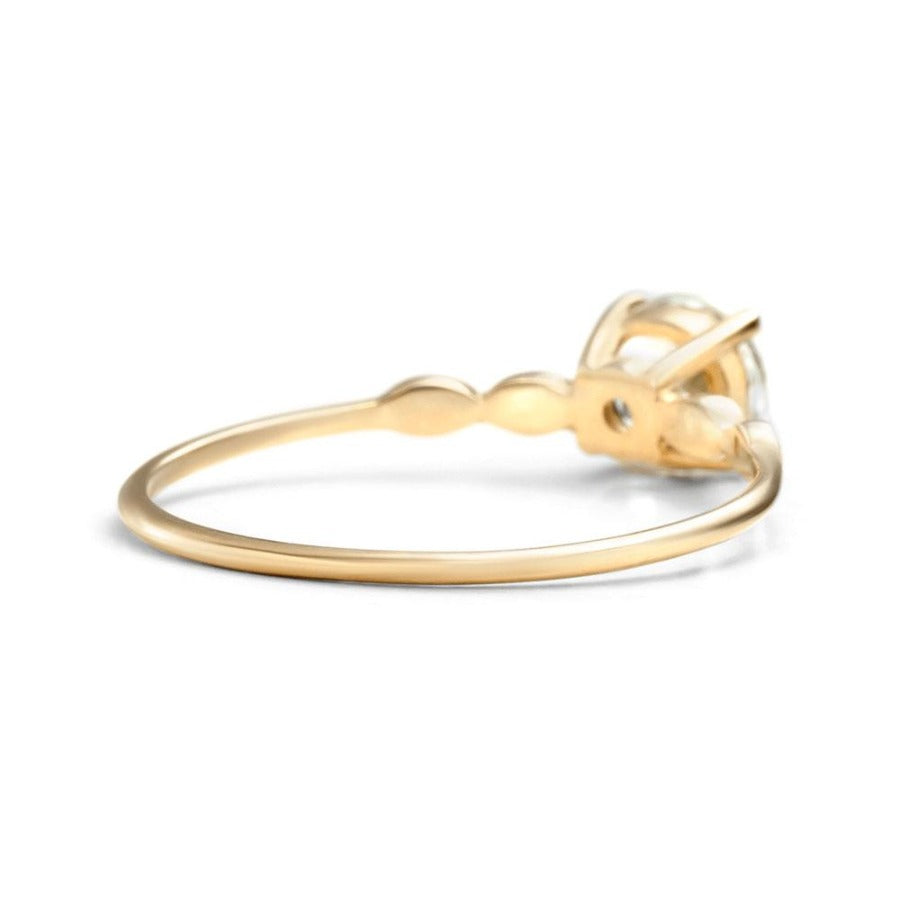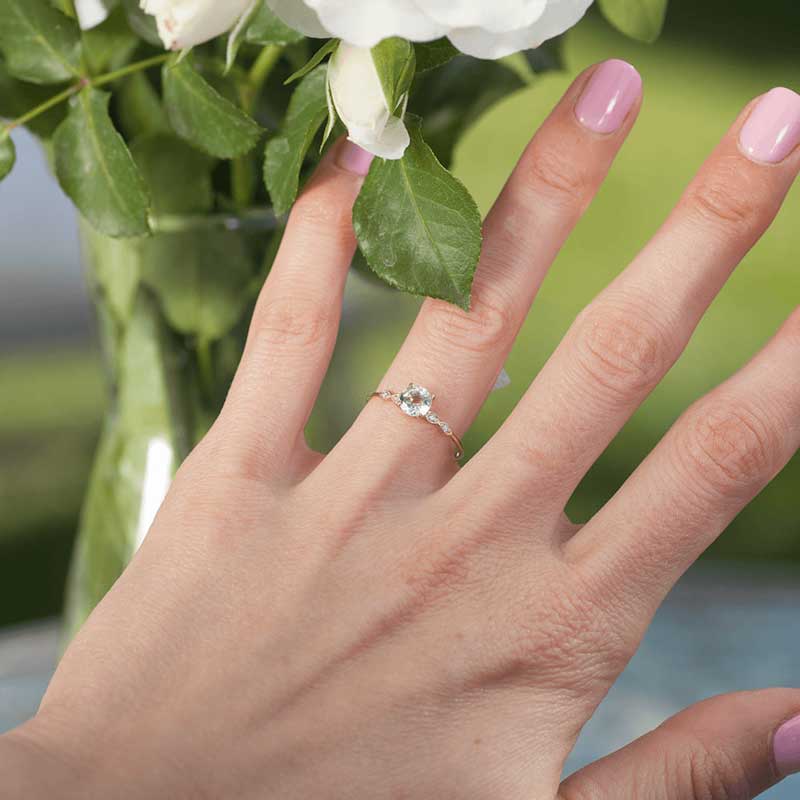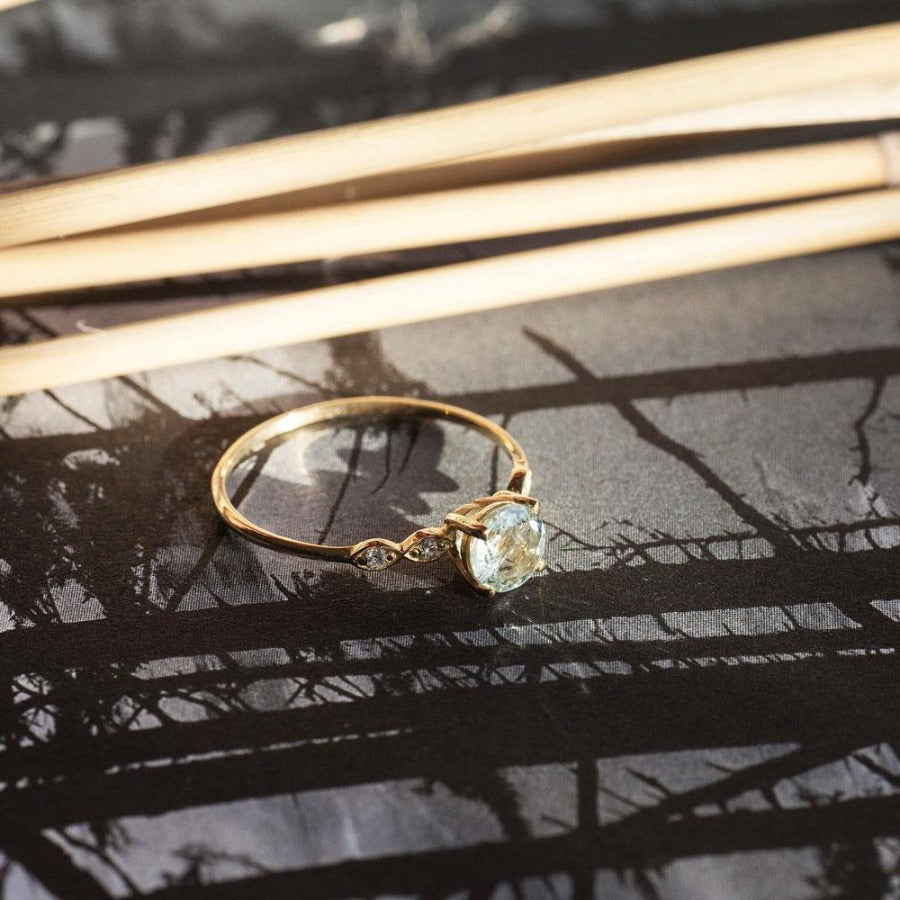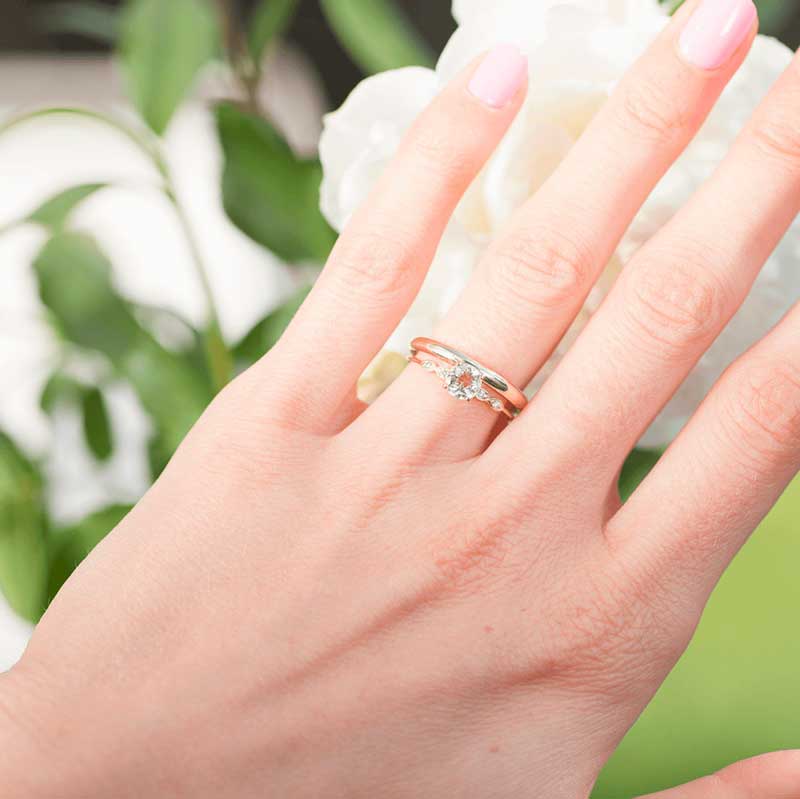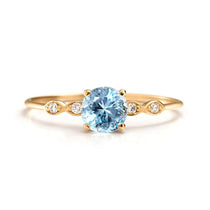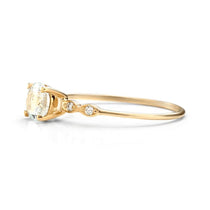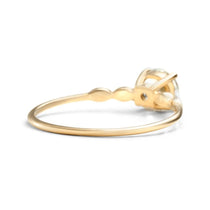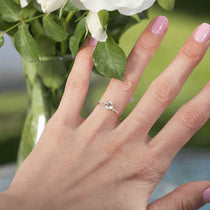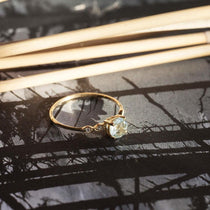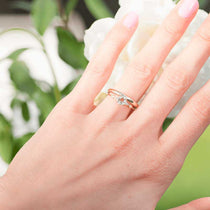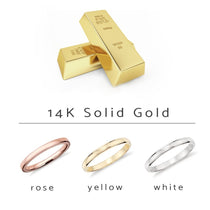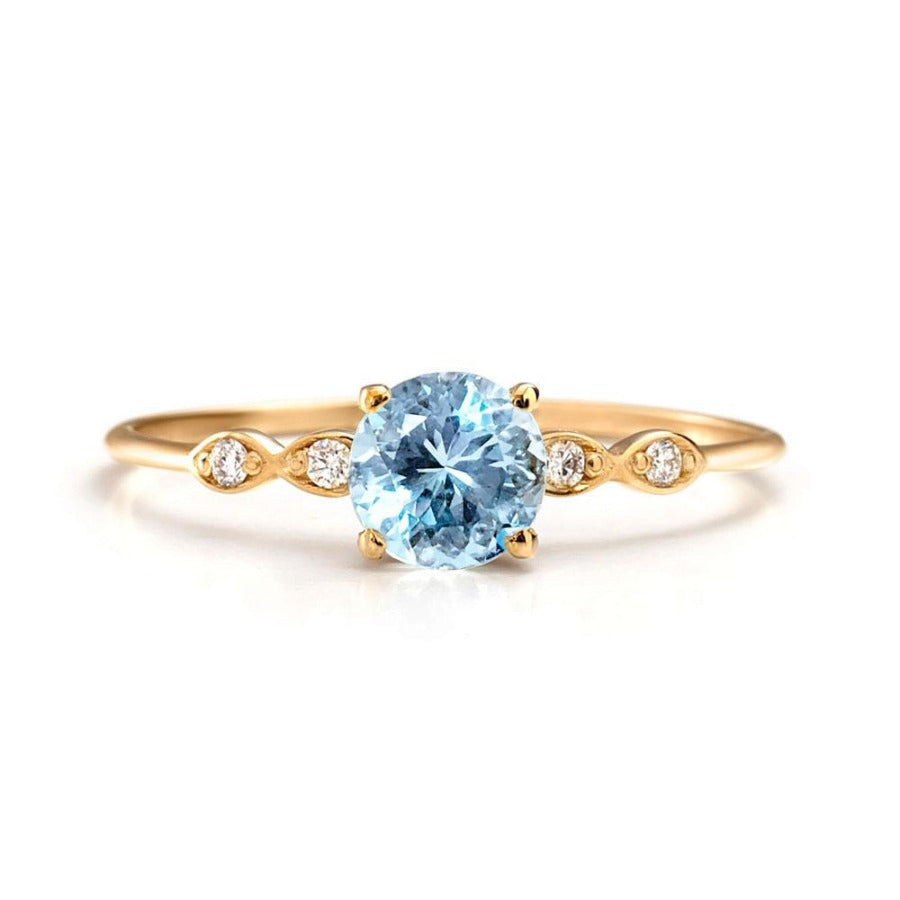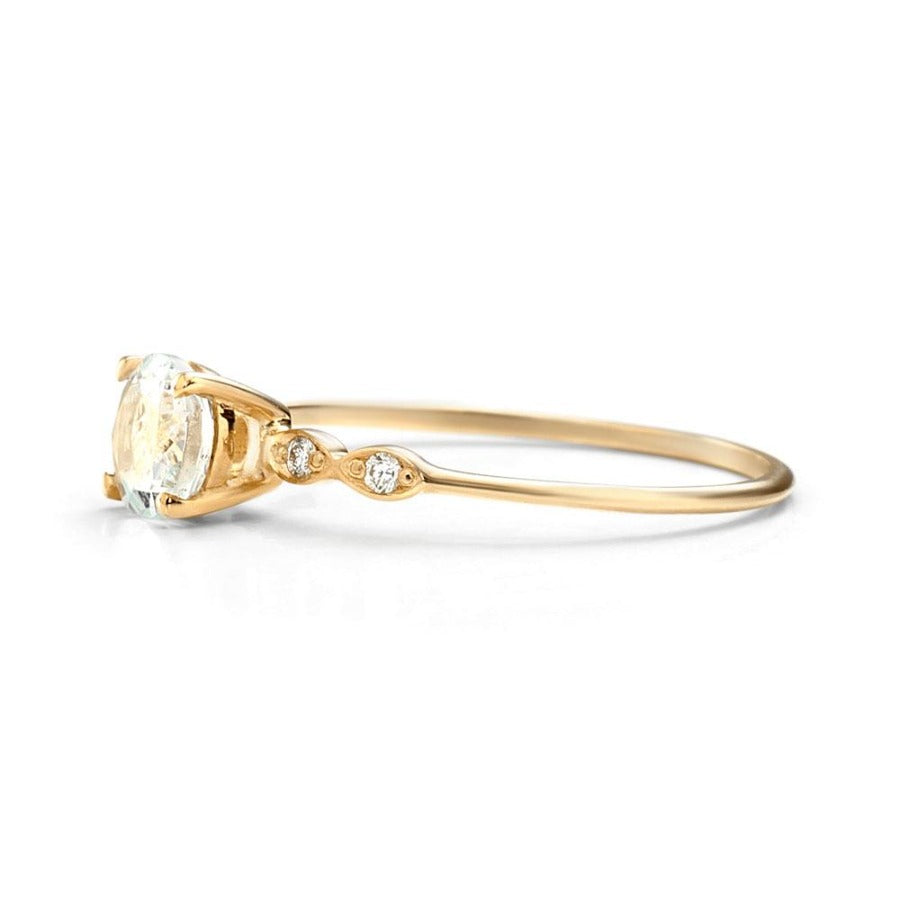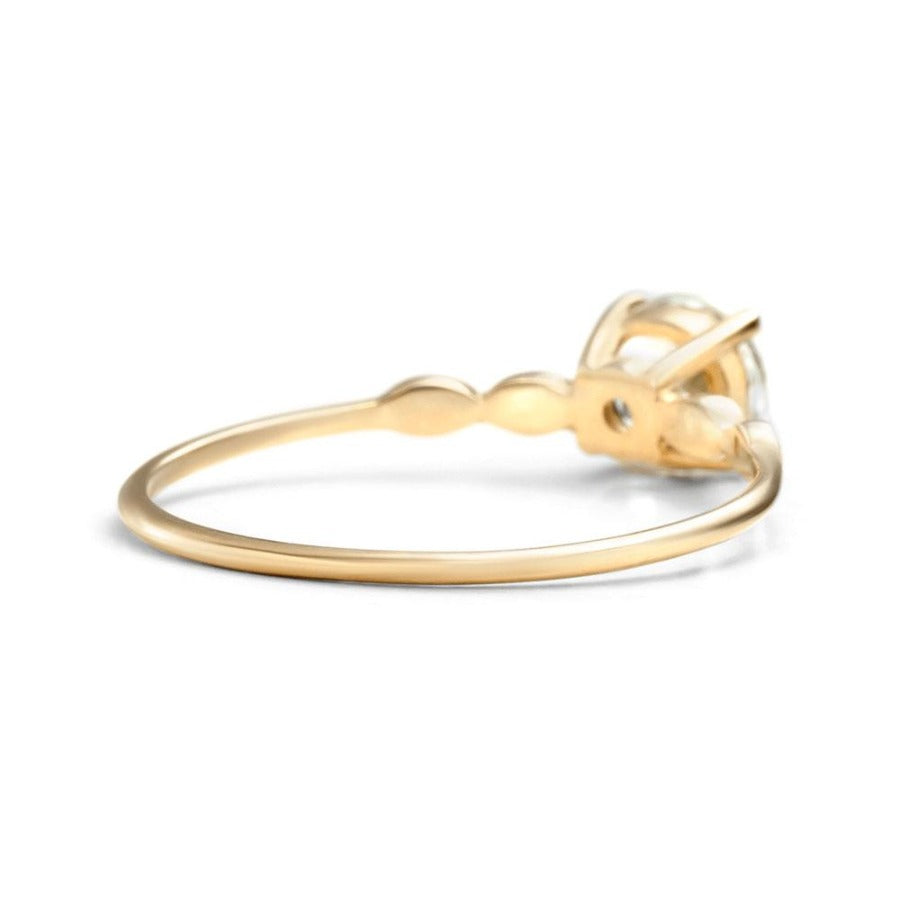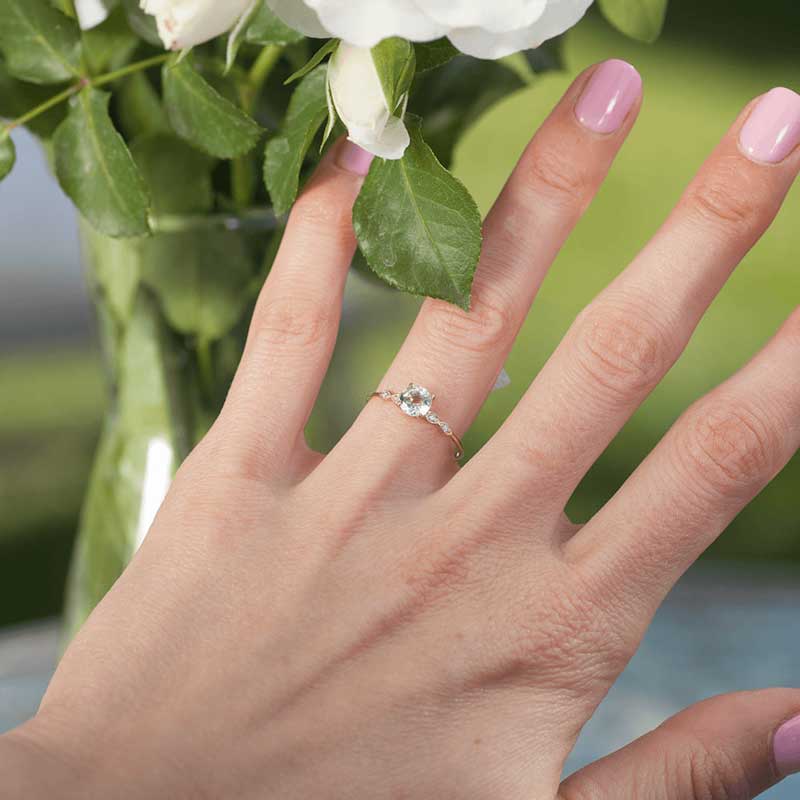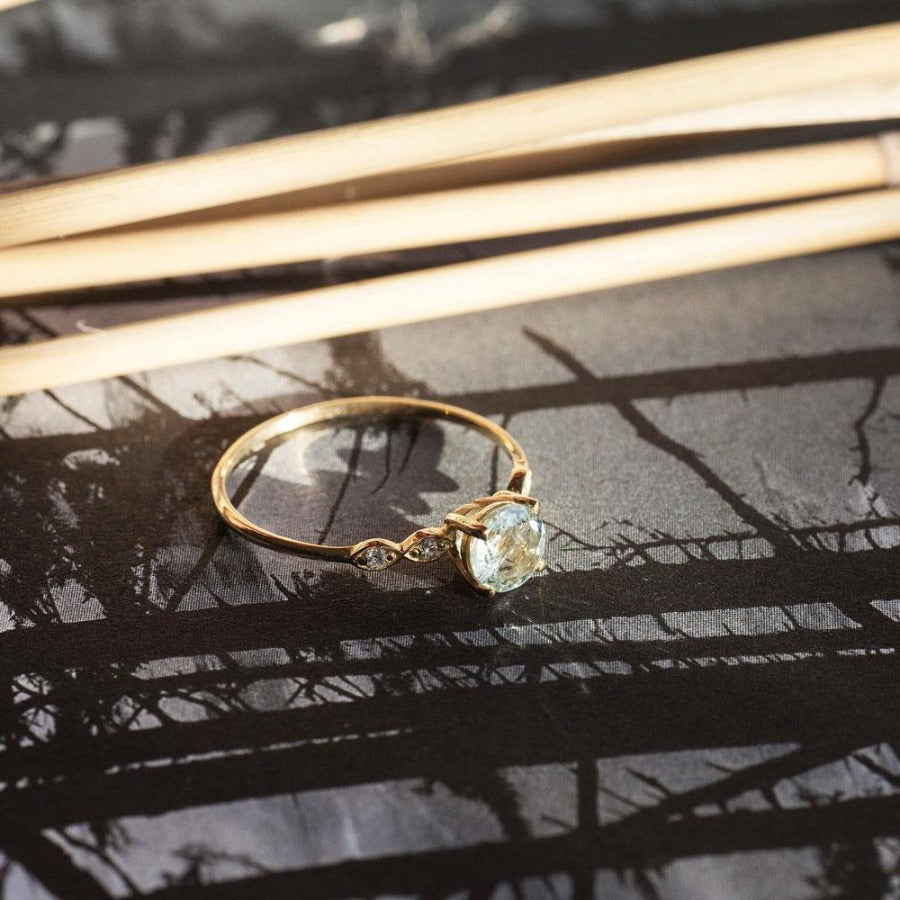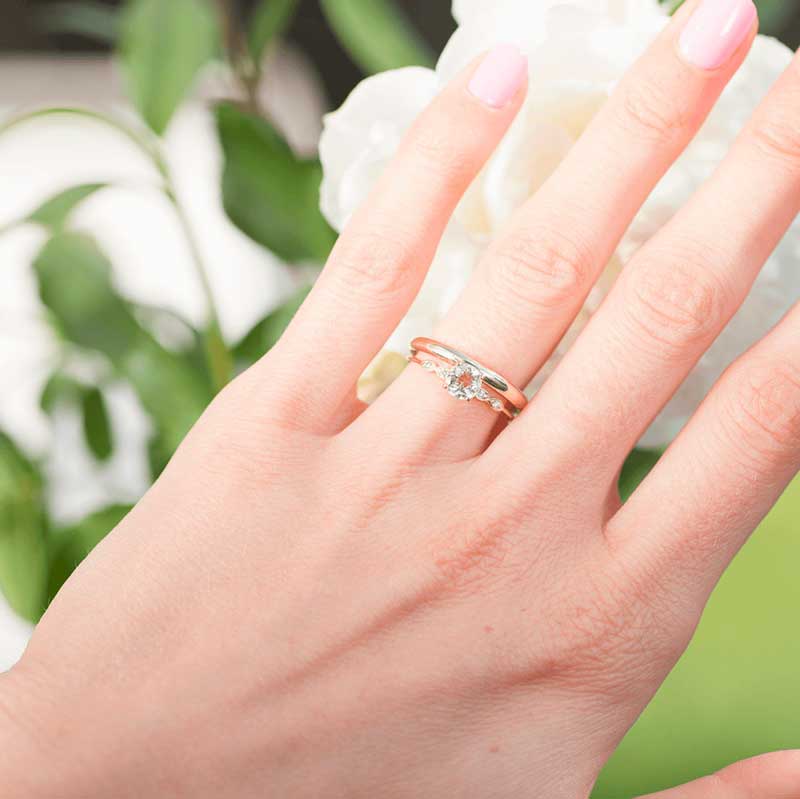 PRODUCT INFORMATION
Details
PRODUCT INFORMATION
Solid 14K Gold 

Yellow Gold (your choice -  White or Rose Gold) 

Band thickness: 1 mm

Natural Blue Aquamarine 5 mm (carat weight 0,7)

4  conflict-free socially responsible diamonds - 1,25 mm (carat weight 0,032), round cut, color/clarity - F/VS1
Go Custom
Ask for customization of this ring or make a completely new one: one2threejewelry.com/pages/custom-rings.
Feel free to contact: contact@one2threejewelry.com


Details
Beautiful 14k yellow gold band with 5 mm natural blue aquamarine, set with conflict-free socially responsible diamonds. Dainty gentle women ring will be gorgeous engagement ring for March birthstone bride. Also blue aquamarine is fantastic "thank you gift" for new mom.
Materials
14k Solid Gold
14k solid recycled gold. Thise practice contributing to a reduction in the extraction of planet resources. Our objective is to help diminish the negative impacts of dirty gold by reducing the demand for newly mined metals.
Conflict-free diamonds
We use the highest quality lab (HPHT) diamonds - color/clarity - G+/VS+. HPHT stands for high-temperature high pressure. In the laboratories, specialists recreate the conditions under which natural diamonds are created at a depth of 200 km. The HPHT stones show a consistent color because they are grown in a stable zone under conditions identical to those of nature, at a pressure of 60,000 atmospheres. In addition, the stones born with HPHT have high color values - D, E, and F.
High Quality Gemstones
Highest quality conflict free ethical source diamonds. Lab diamonds have high color values - F and perfect clarity - VS+.
RELATED PRODUCTS