Emerald Engagement Ring with Diamonds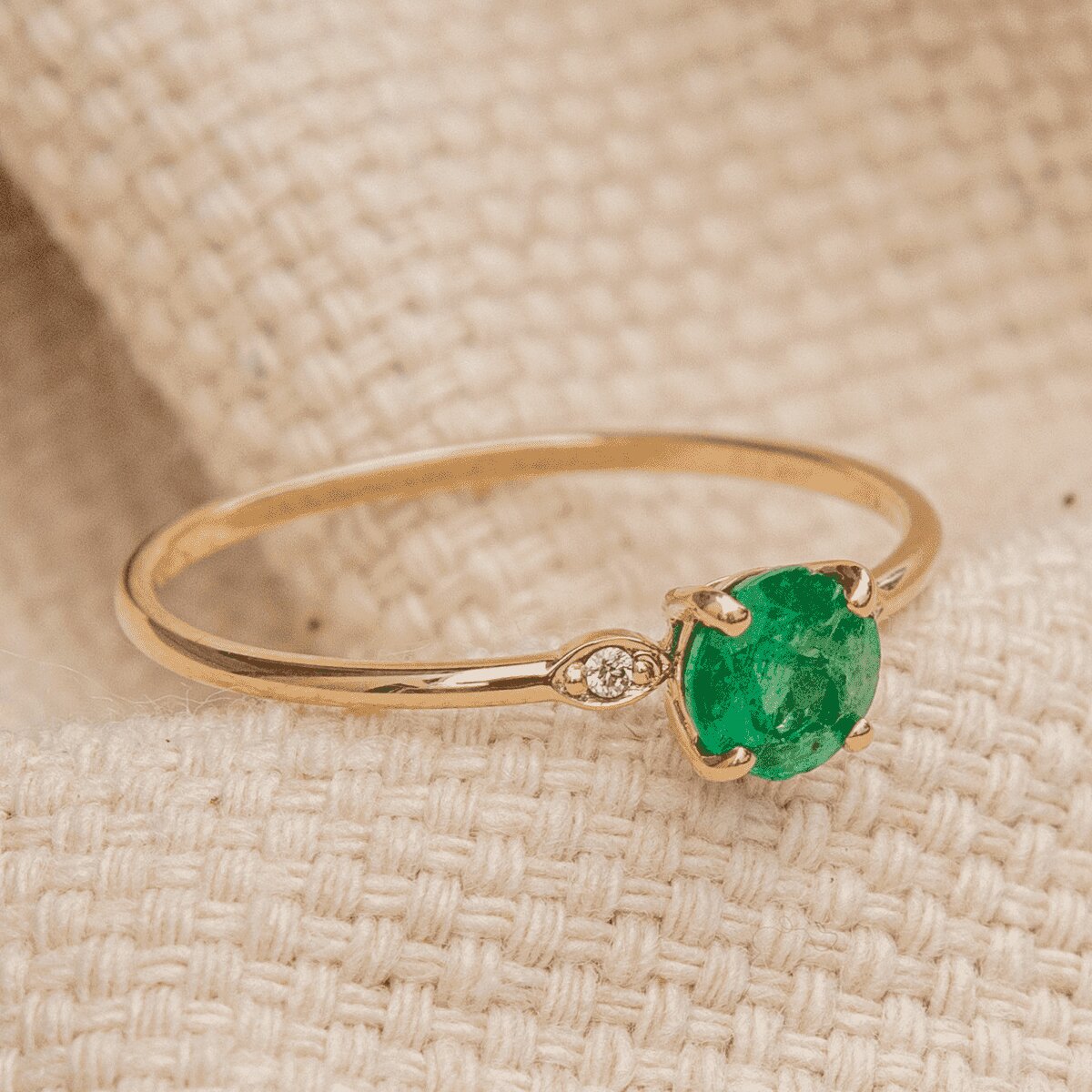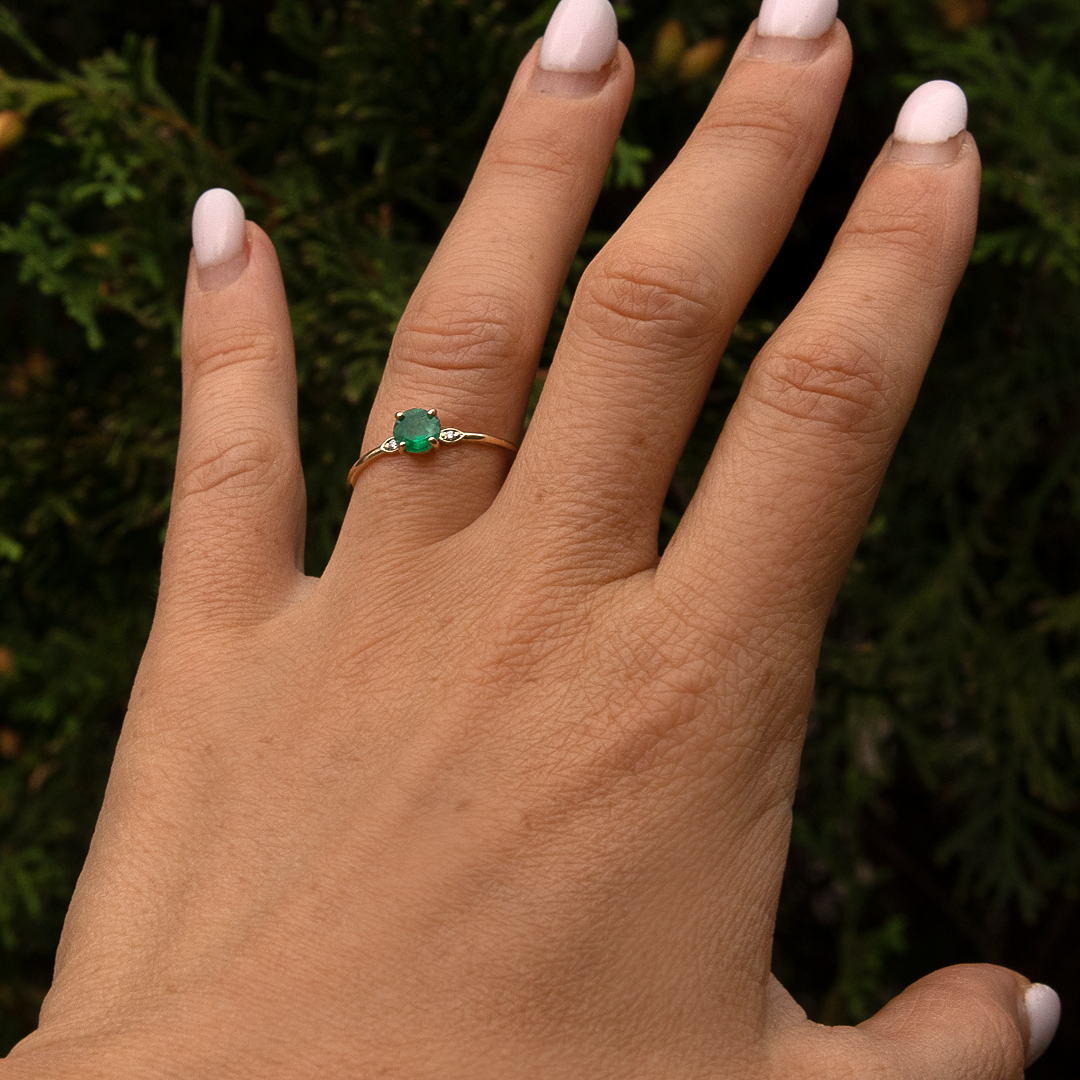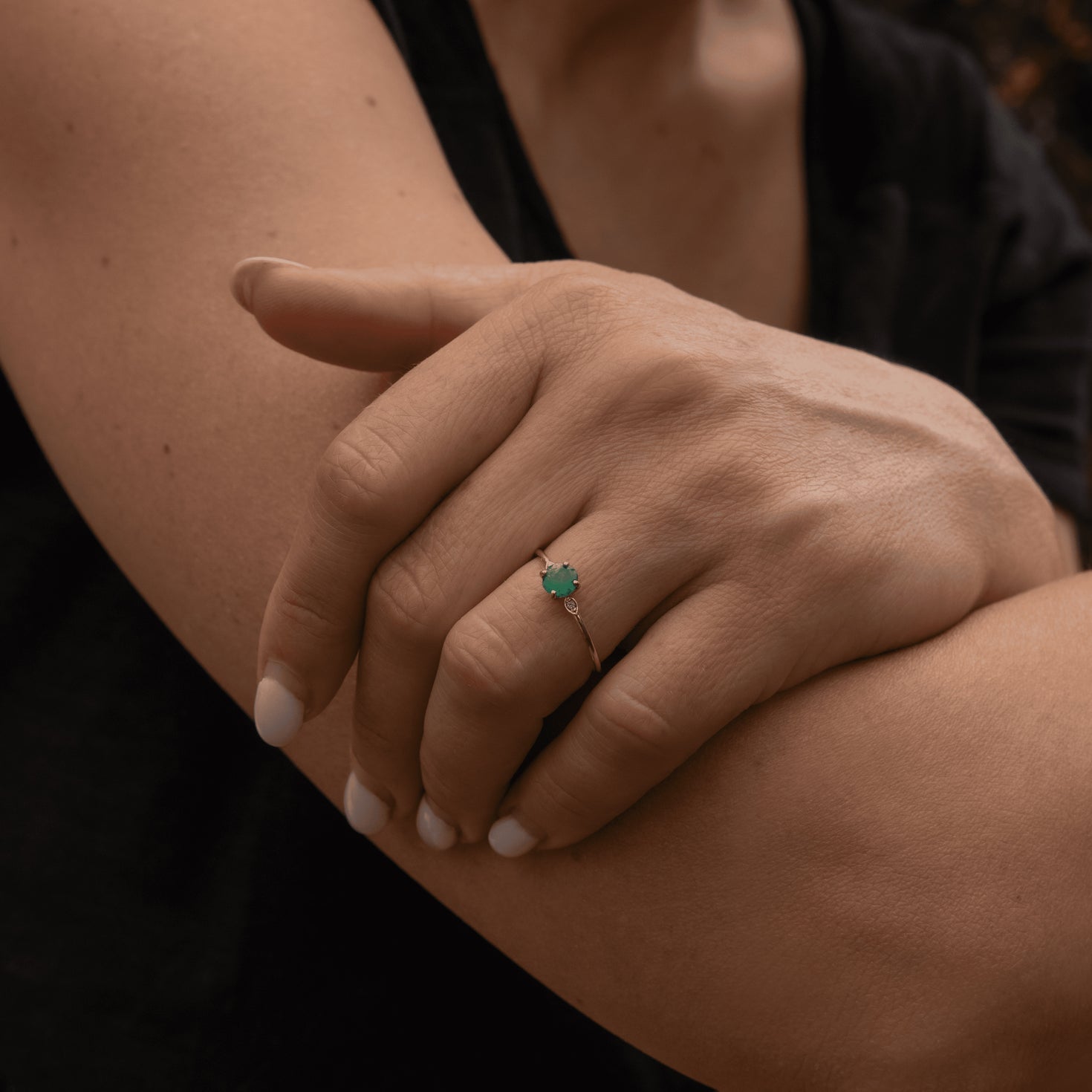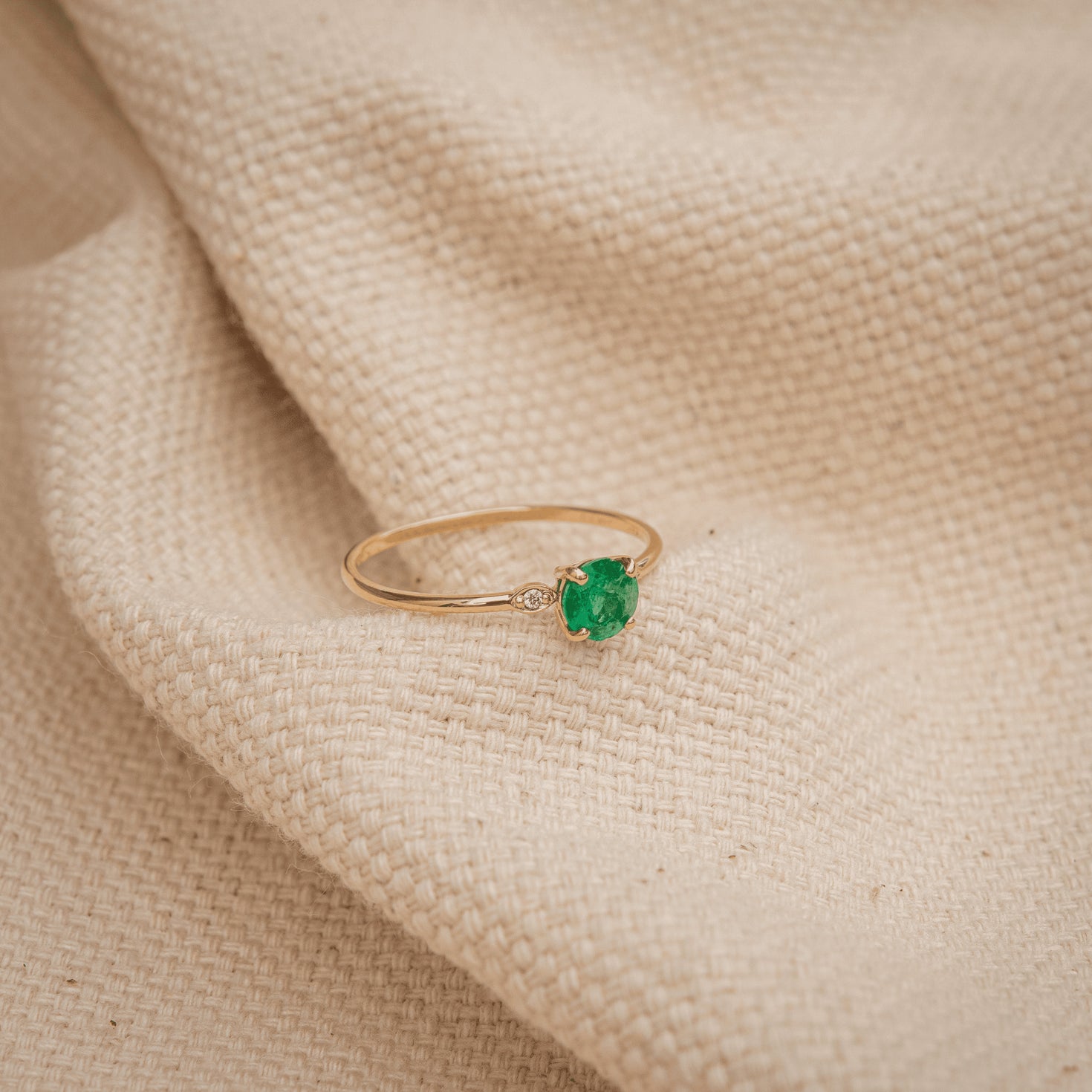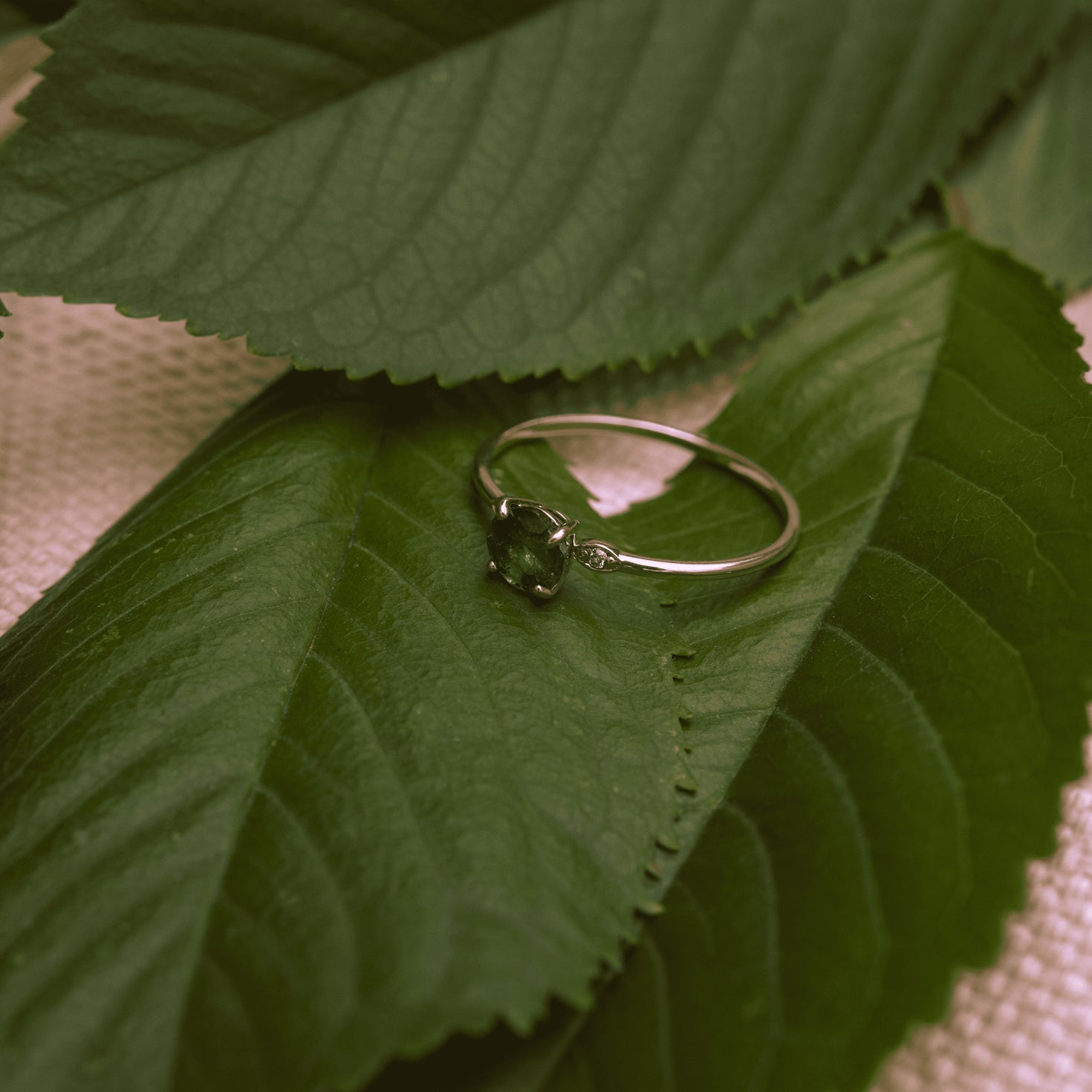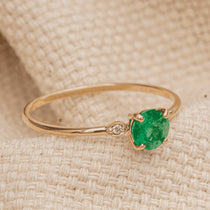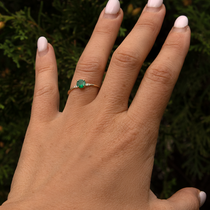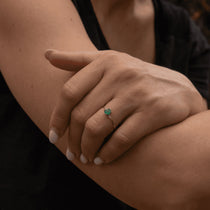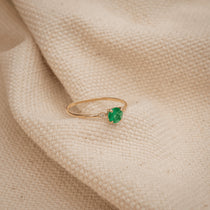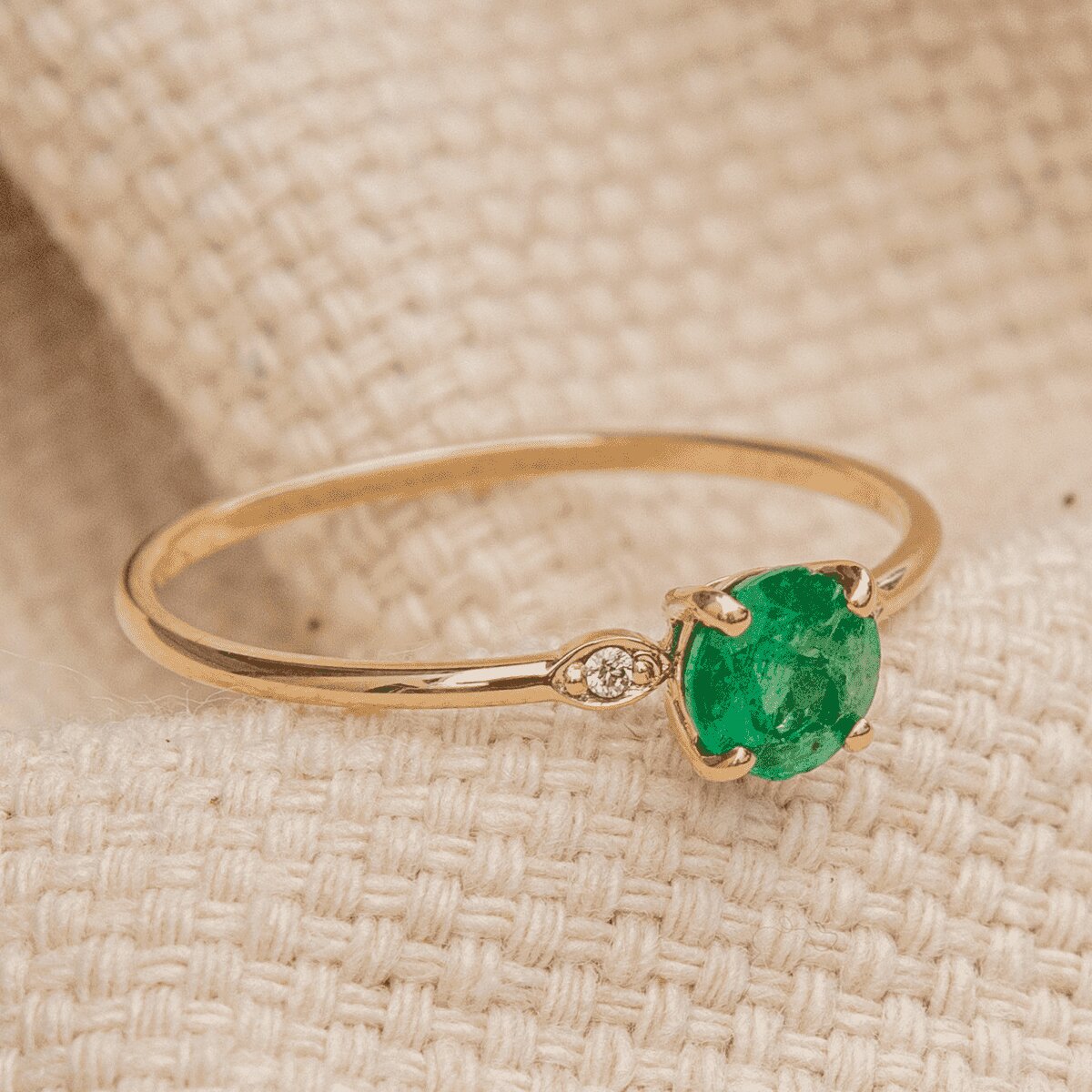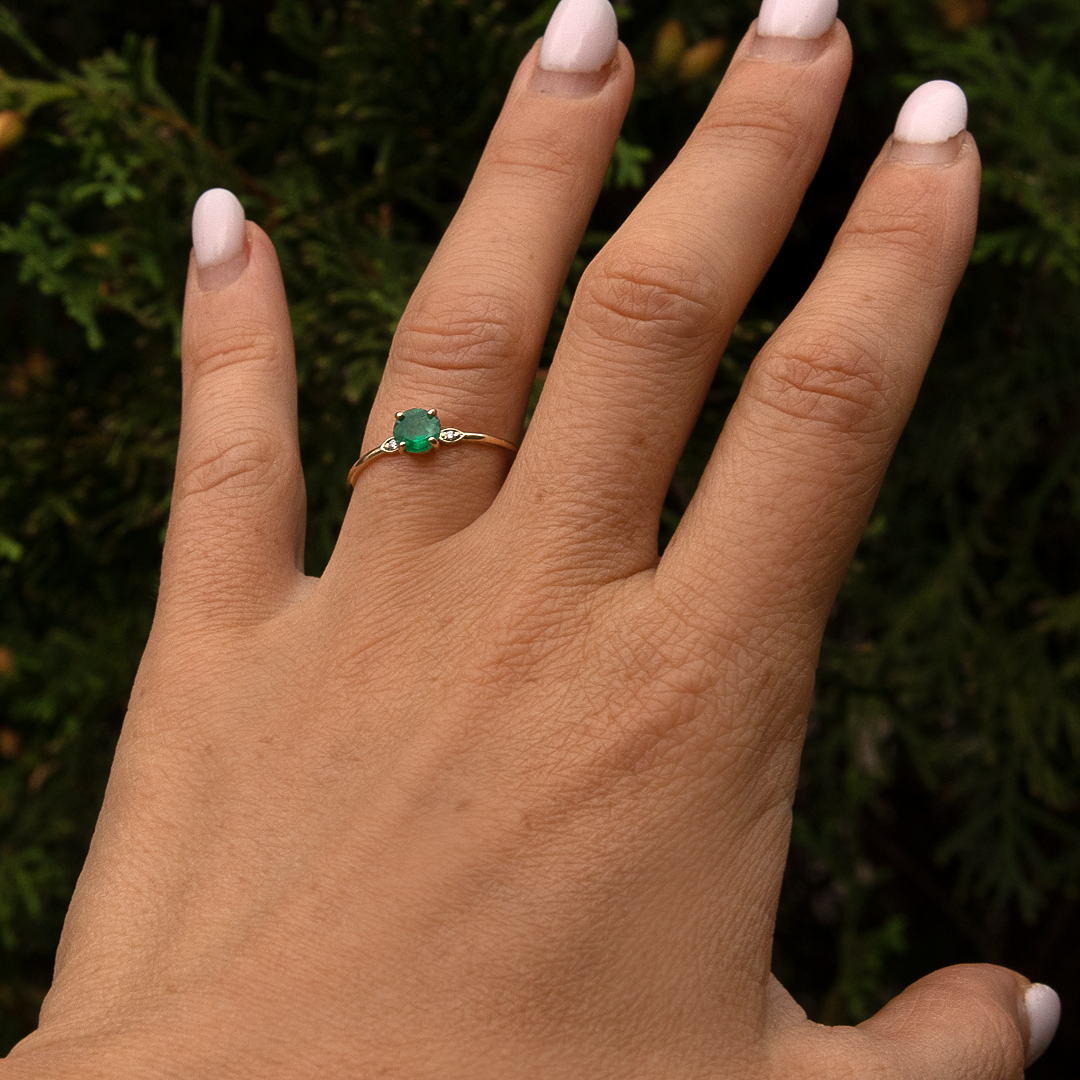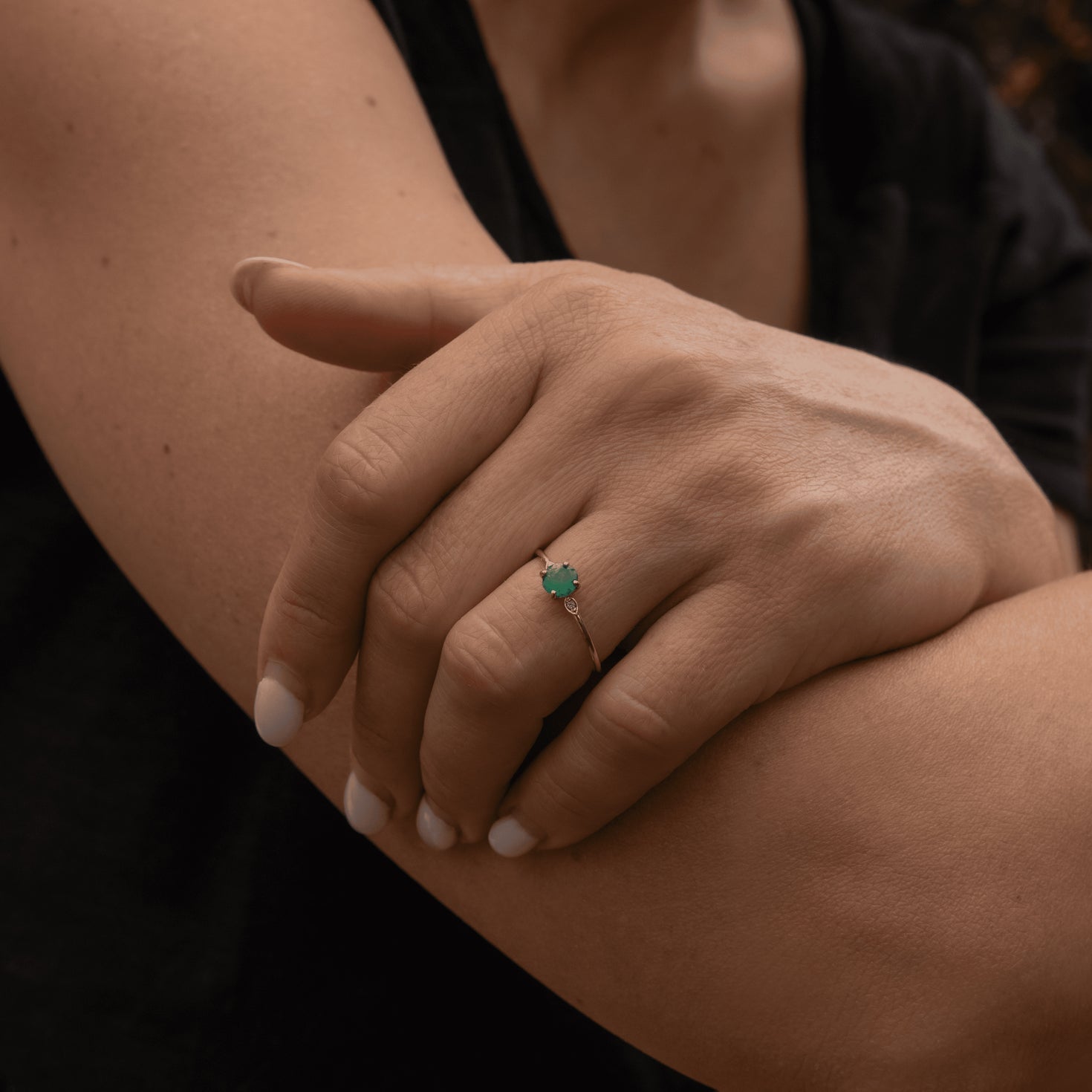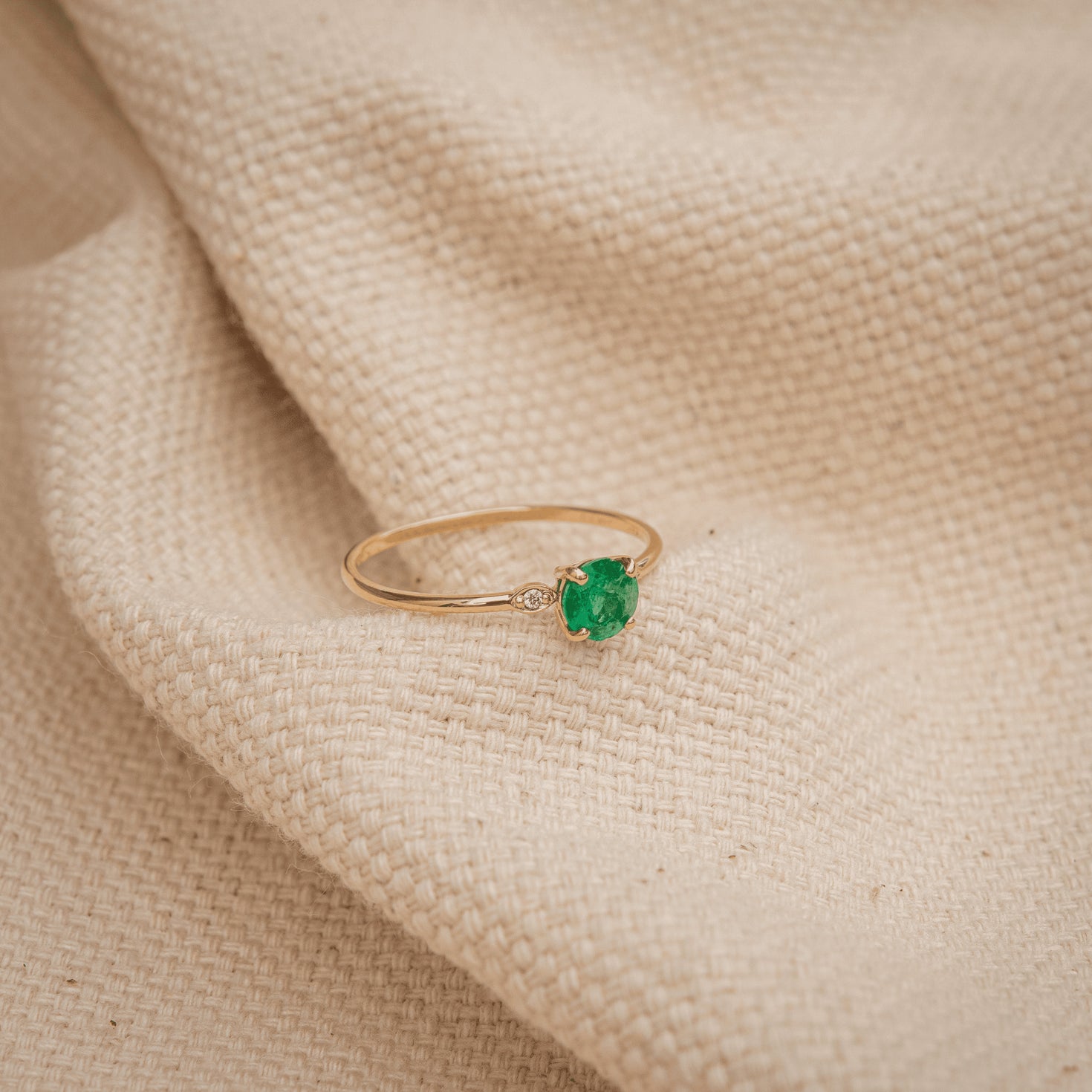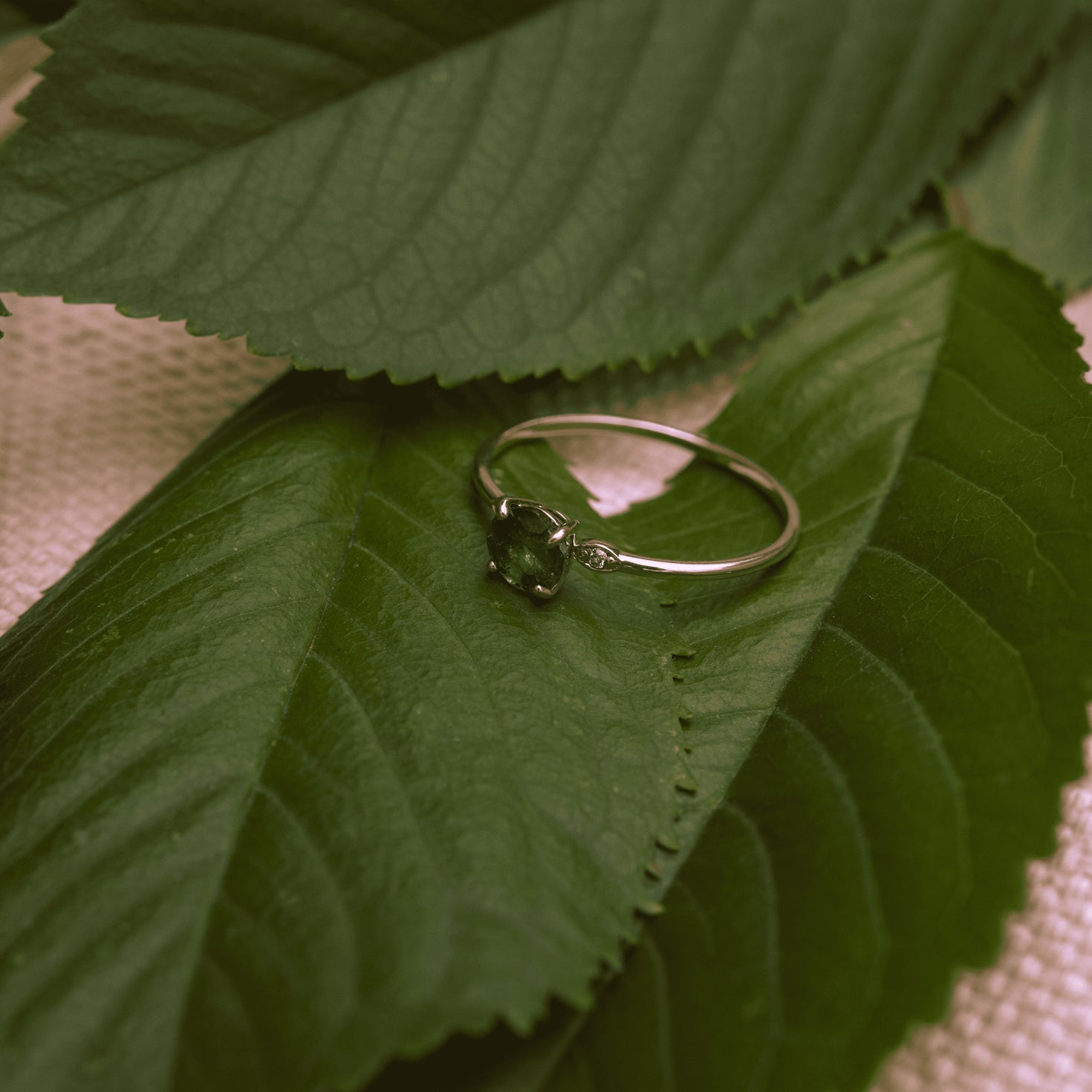 PRODUCT INFORMATION
Details
PRODUCT INFORMATION
Emerald Engagement Ring with Diamonds

14K gold, Solid


Yellow gold (your choice - white or rose gold) 

Band thickness: 1,2 mm

Natural Emerald 4 mm. 

2 conflict-free diamonds, round сut, color/clarity - F/VS1, 1,25 mm. 
 A delicate and sophisticated emerald ring with diamonds will be a wonderful gift for a birthday or an anniversary of marriage. There are 4 mm gorgeous 4 mm natural green emerald and diamonds on a 14K Gold band. You can choose the gold color of your choice. Women's emerald ring with diamonds looks great separately and in a set with other gold rings. Jewelry with natural colored stones is a particular passion. An exquisite and sophisticated woman will be able to appreciate such a gift. The advantages of this jewelry piece include its relatively small size, which will allow you to wear a dainty band every day, enjoying a beautiful gem.
Go Custom
Ask for customization of this ring or make a completely new one: one2threejewelry.com/pages/custom-rings.
Feel free to contact: contact@one2threejewelry.com
Details
Handcrafted in 14k yellow gold, set with conflict-free socially responsible diamonds and 5 mm natural emerald.
Natural Emerald 5 mm. (weight 0.75 CT)
Diamonds: 2 Diamonds (conflict free), round сut, color/clarity - F/VS, 1,25 mm. (total weight 0.032)
Band thickness: 1,2 mm
Materials
14k Solid Gold
We use 14k solid gold to create all our jewelry (not gold plated jewelry).
Recycled Gold
Since gold is an eternal metal that does not lose value over the years as well as its natural qualities, we try to use recycled gold for our jewelry, thereby contributing to a reduction in the extraction of planet resources. Our objective is to help diminish the negative impacts of dirty gold by reducing the demand for newly mined metals. We also encourages our customers to recycle their own gold jewelry that they no longer wear.
Conflict Free Diamonds
We use only best quality natural colored gemstone. For more information, please contact our gemologists.
High Quality Gemstones
RELATED PRODUCTS