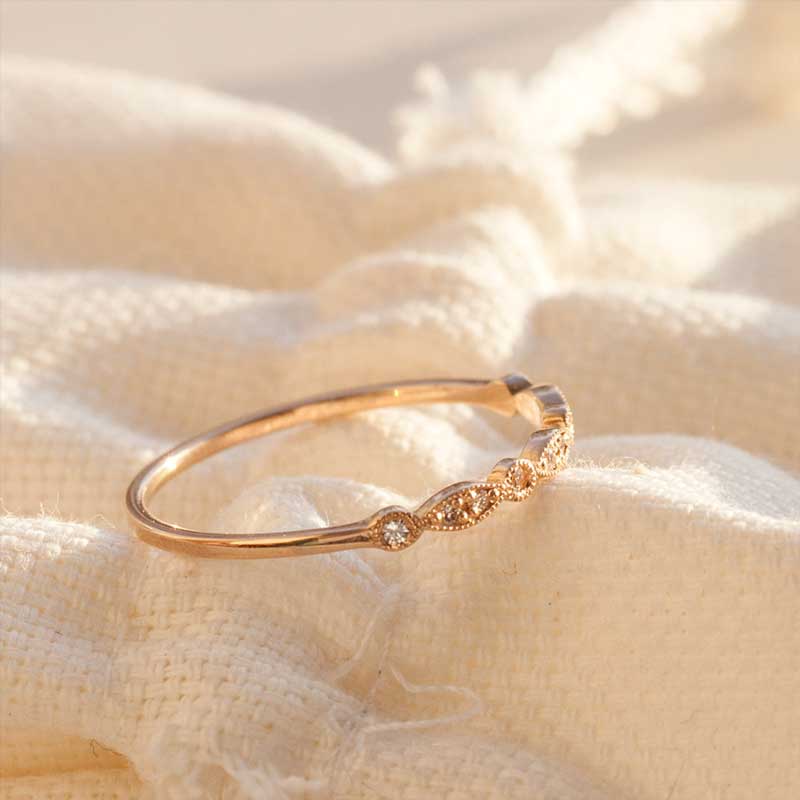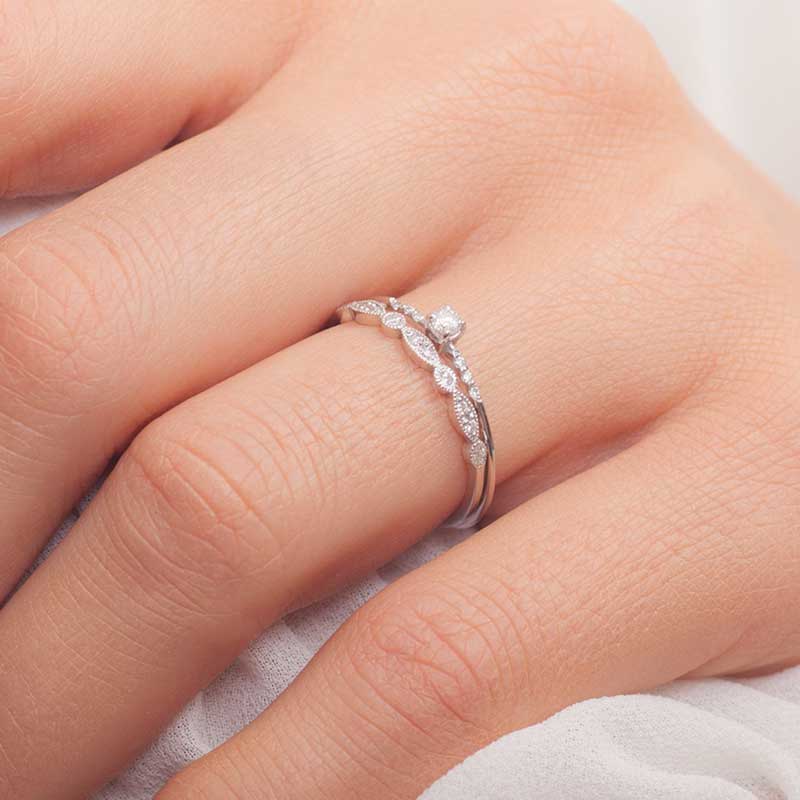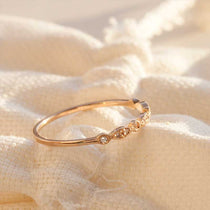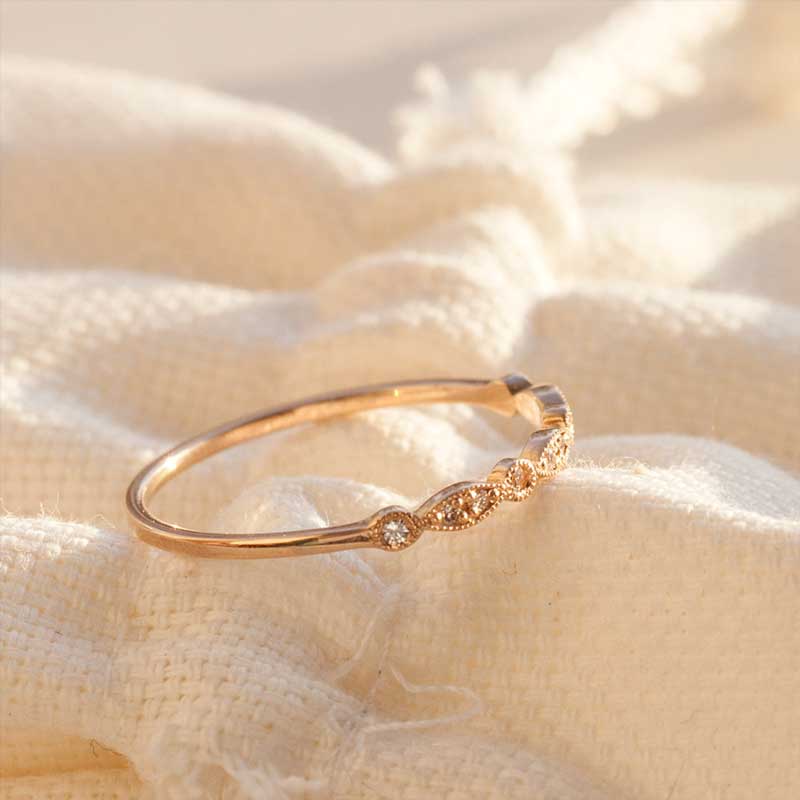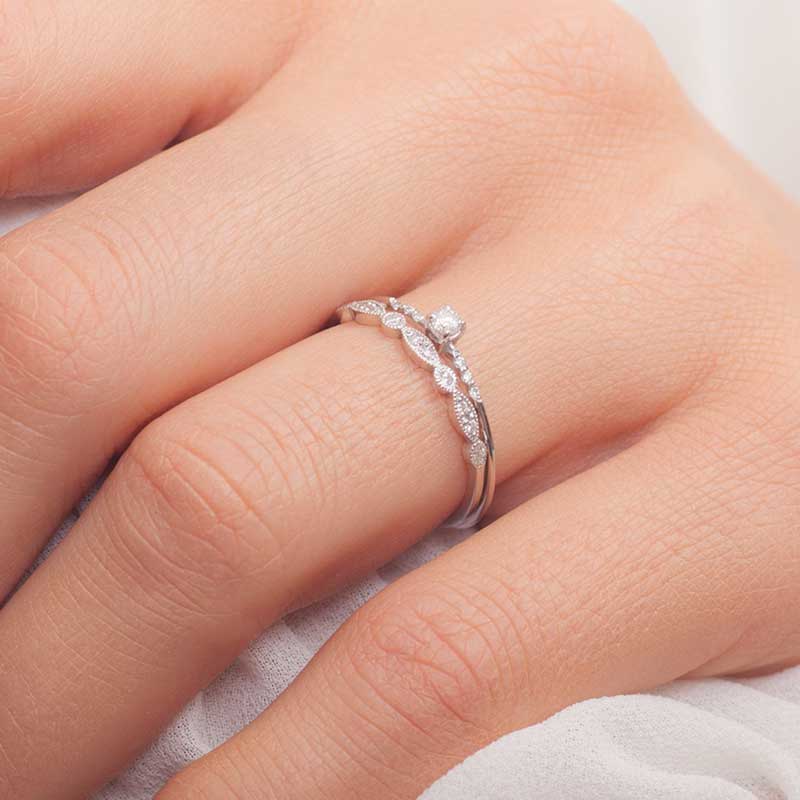 PRODUCT INFORMATION
Details
PRODUCT INFORMATION
14K Gold, Solid

Yellow gold (your choice - white, or rose Gold) 
Band thickness: 1 mm
10 conflict-free diamonds: round cut, color/clarity - F/VS1
 Go Custom
Ask for customization of this ring or make a completely new one: one2threejewelry.com/pages/custom-rings.
Feel free to contact: contact@one2threejewelry.com


Art deco wedding band rings are a timeless symbol of love and commitment. Dating back to the 1920s, these beautiful bands have been used for decades as an expression of devotion to one another. Art Deco wedding bands feature intricate designs that reflect the spirit and style of the era in which they were crafted. The hallmark characteristics include geometric shapes, bold lines, symmetrical patterns, bright colors and precious stones such as diamonds or sapphires set into metal settings like gold or platinum.

The beauty of an art deco eternity band lies not only in its aesthetic appeal but also in its symbolism; it is a reminder that two people can come together despite any differences they may have had before their union began. It speaks volumes about how far we've come since then—that even though times may change our commitment to each other remains strong no matter what life throws at us along our journey together! An art deco diamond band is truly symbolic of everlasting love!

Details
Hand crafted in 14k yellow gold, set with conflict-free socially responsible diamonds
Diamonds: 10 conflict free diamonds: round сut, color/clarity - F/VS1
Band thickness: 1 mm
Materials
14k Solid Gold
We use 14k solid gold to create all our jewelry (not gold plated jewelry).
Recycled Gold
Since gold is an eternal metal that does not lose value over the years as well as its natural qualities, we try to use recycled gold for our jewelry, thereby contributing to a reduction in the extraction of planet resources. Our objective is to help diminish the negative impacts of dirty gold by reducing the demand for newly mined metals. We also encourages our customers to recycle their own gold jewelry that they no longer wear.
Conflict Free Diamonds
RELATED PRODUCTS