Best Mother's Rings for May
Mothers Ring: How to choose May Birthstone Rings for Mom
Mother's Day is one of the main and favorite holidays in May. And if you are looking for a gift, then Mother's ring will be the best gift on this day. The Mother's ring is a touching and symbolic piece of jewelry. It is usually accented with one or more gems or diamonds. The number of stones exactly corresponds to the number of children or grandchildren in the family.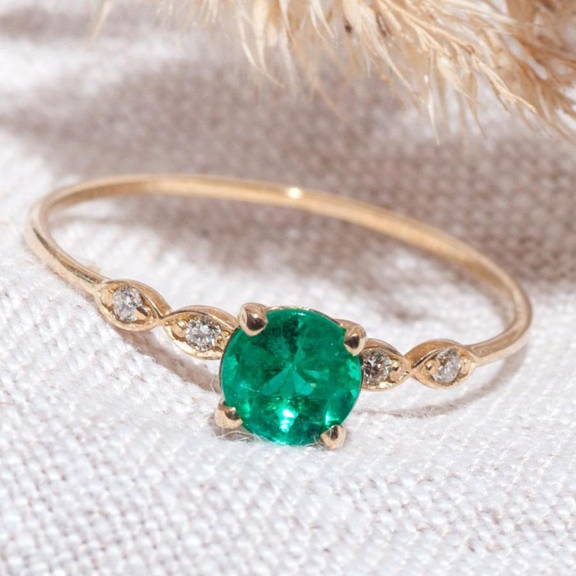 Such a ring looks like a kind of family tree, on the branches of which there are a place for each child.
May is also the month of the emerald as a birthstone. This beautiful green gemstone symbolizes wisdom, hope, and discernment. Emerald is one of the most valuable gemstones. The history of the emerald goes back many hundreds of years. For example, it is known that in the 4th century BC. the inhabitants of Babylon traded in emeralds. The price of an emerald directly depends on its quality.
The stone belongs to the Big Four Main Precious Stones, which includes also diamond, ruby and sapphire.
Even the lowest quality cut stones of pale green color with manyinclusions cost from $ 40 per carat, cabochons - from $ 13 per carat.Top color green emeralds of high quality and weighing from 5 carats costfrom $ 1000 per carat and above.
Emerald green birthstone can also be matched according to thehoroscope sign. This gem is not only for May, it will suit as abirthstone fo Leo, Cancer, Aries, Pisces, Sagittarius and Taurus.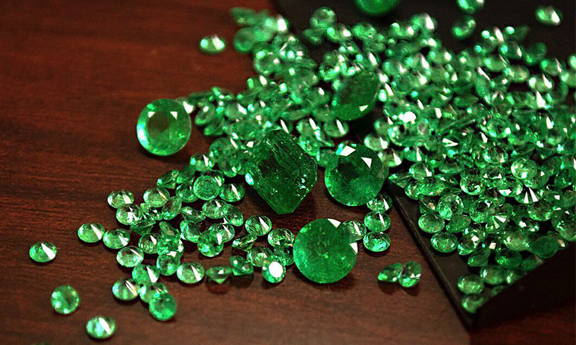 Personalized Mother's rings
If the width of the ring is wide enough, you can give a personal engraving with the children's names. Such engravings will make your Mothers ring even more unique.

Mothers ring 2 stones is one of the most common models among young moms. Two stones is for two children in a family. It can be a popular open ring model or a ring with two large stones accented with small diamonds.
Three stones in the Mothers ring can have several meanings at once. For example, three children, two children and one grandchild, or one child and two grandchildren.
Choosing Birthstone rings for Mom is always a special occasion. In our opinion, these touching family jewelry are even more sentimental and delicate than engagement rings and wedding bands.